Restoration Success with GRANDER® revitalized water
at Universal Museum Joanneum in Graz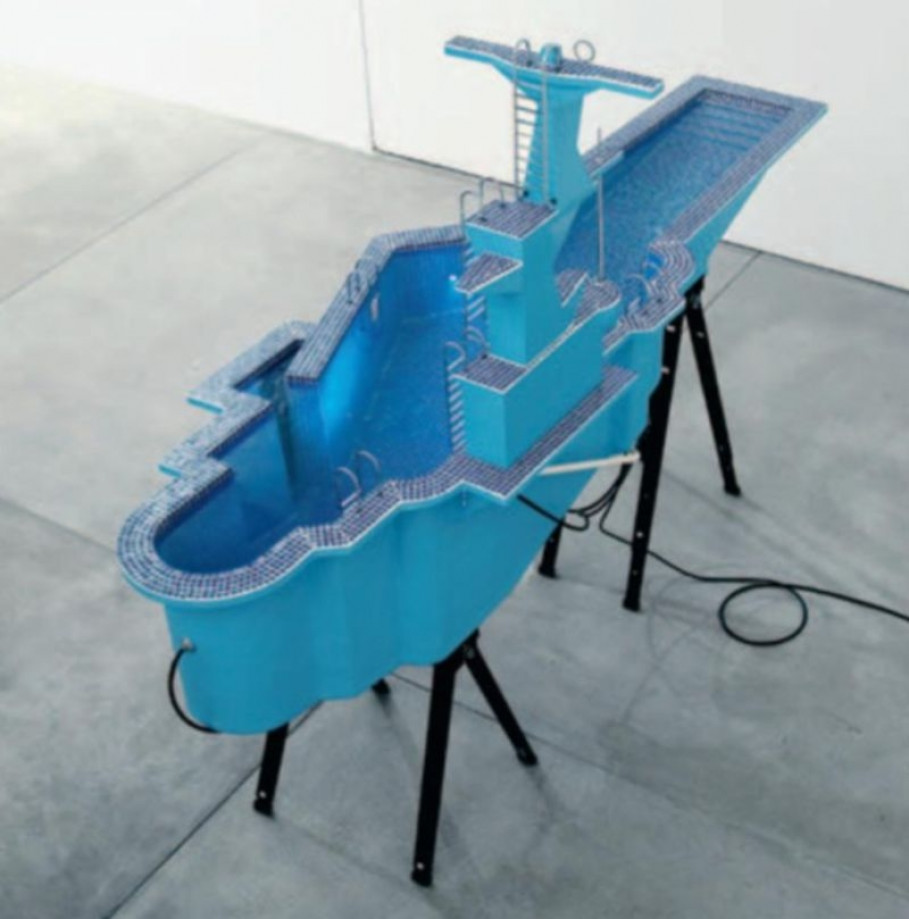 © Los Carpinteros & TBA 21, Vienna
For more than 10 years now, restoration work at Joanneum is being done with the help of GRANDER® revitalized water - with considerable success.
The experience of the last ten years at the Joanneum shows the relevance of GRANDER® revitalized water in the artistic field. For example, water is used in the restoration of works of art such as the application of primers, glues and solutions as well as the cleaning of highly sensitive surfaces. Efficiency improvement in the restoration through using GRANDER® water also convinced DI Larch at the beginning of the year, when he delivered a talk on The Definition of Water Quality at the Restoration Day event.
The durability of these fluids was increased by using GRANDER® water from 14 days up to six months, and the cleaning performance could also be increased.
Since GRANDER® water revitalization has been implemented, surfactant additions can be dispensed with entirely or by at least 50% depending on the degree of soiling, according to Dr. Paul-Bernhard Eipper, Member of the Board of the Egon-Schiele-Society and Head of the Restoration Department at Joanneum.
During the cleaning of oil colour surfaces, it was found that GRANDER® revitalized water ensures a better wettability and thus allows for a more uniform cleaning, which results in a largely stripe-free after-drying of the objects.
The art work of Portaaviones by the Cuban artist group Los Carpinteros from the TBA21, Vienna, is a particularly impressive long-term example for the high efficiency of GRANDER® revitalized water. The light object is an aircraft carrier made of different hard materials (fiberglass, wood, etc.) which is filled with water and gives the impression of a swimming pool. The built-in water pump usually shows signs of lime build-up when the filling water is not changed every 14 days.
Even the 20-second application of the GRANDER® energy rod led to the fact that the water was not changed during the three-month exhibition period at the respective locations, but only the evaporated portion had to be replenished.
At the House of Art in Graz, where the GRANDER® energy rod is also used, and at the other exhibition venues, it becomes clear that no more sludge build-up of the pump occurs and that any natural calcium deposits are easier to remove.
"The use of GRANDER® revitalized water is a great relief in daily restoration work," says Dr. Eipper.
Back