GRANDER Inline Units W38 | W50
For installation in secondary lines, e.g. in showers or mobile homes.
Use the GRANDER Inline Units W38 and W50 for individual water lines.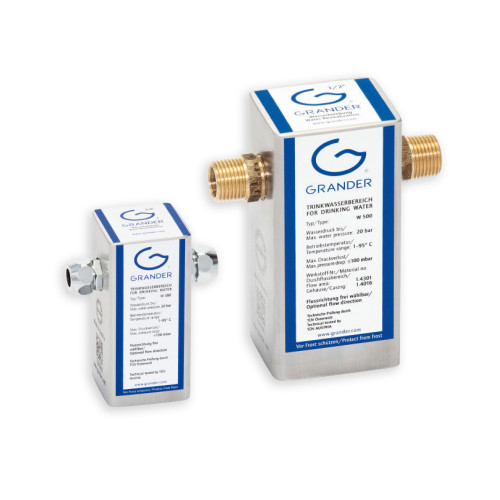 The GRANDER Inline Units W38 and W50 can be installed on any individual water line, e.g. for showers, sinks, or in mobile homes.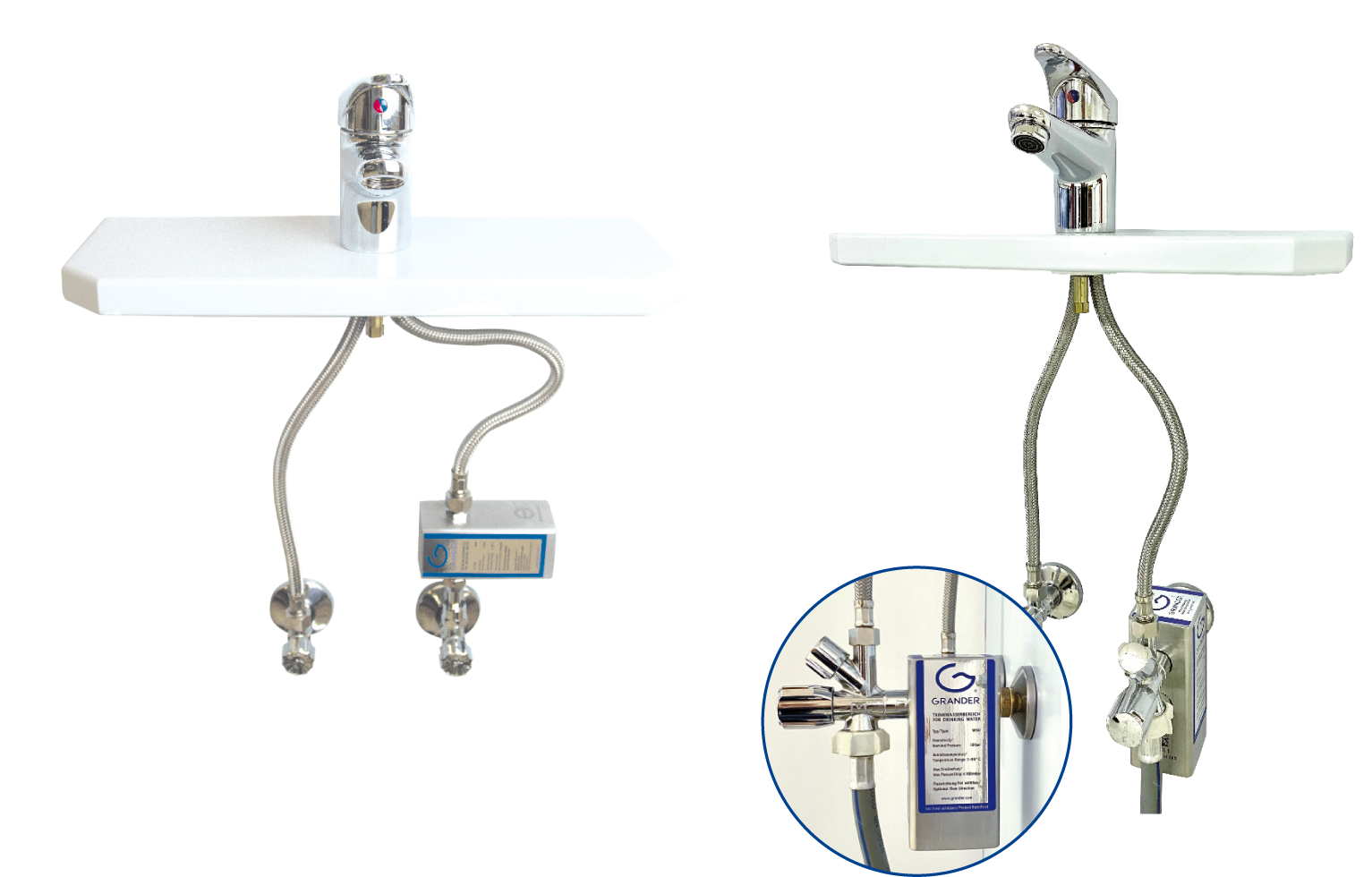 Apart from selecting the appropriate device, also pipe dimensions, peak water consumption, the water's contamination degree, and the facility on which the device is to be mounted must be considered. GRANDER experts will be happy to assist you in choosing the appropriate dimensions.
Valve dimensions for individual water lines
3/8", 1/2"
GRANDER Inline Units run on natural energy, without electricity or additives. They require no service or maintenance.
Area of use
Drinking water
Lasting Effect
GRANDER® Inline Units keep reliably revitalizing your water for many years. For more than 30 years, satisfied customers have testified to the devices' effectiveness.
Range of Effectiveness
The Inline Unit's effectiveness is not affected by sporadic use or extended periods without use. It also works effectively in complex piping systems.
Guarantee / Warranty

2 years warranty for devices professionally and properly installed by an authorized plumber.
5 years warranty against defects in materials and workmanship.
Return policy

3 months full refund (provided the device is not damaged, e.g. scratched or dented).
Additional Info
Material:

The parts of GRANDER® Inline Units that come into contact with drinking water are made exclusively of steel types according to table 1 of the German standardization body for the gas and water industry DVGW's worksheet GW 541. GRANDER® Inline Units comply with the sanitary requirements stipulated in the evaluation criteria for metallic materials in contact with drinking water of the German Environment Agency and thus also the requirements stipulated in art. 17 section 2 item 1 of the German Drinking Water Ordinance.

Installation Position:

For drinking water, GRANDER® Inline Units offer various installation options.

Thread connection:

with red-brass double nipple – prevents contact corrosion

Certificates/Reports:

The hygienic and technical harmlessness of the original GRANDER water revitalization devices in the drinking water sector is confirmed by certificates (DVGW certificate, OFI test report, VA-Approval and WRAS certificate).
Back