New Video: The 'Sunshine Village' of Rettenbach am Auerberg
Extensive GRANDER® revitalization throughout the municipality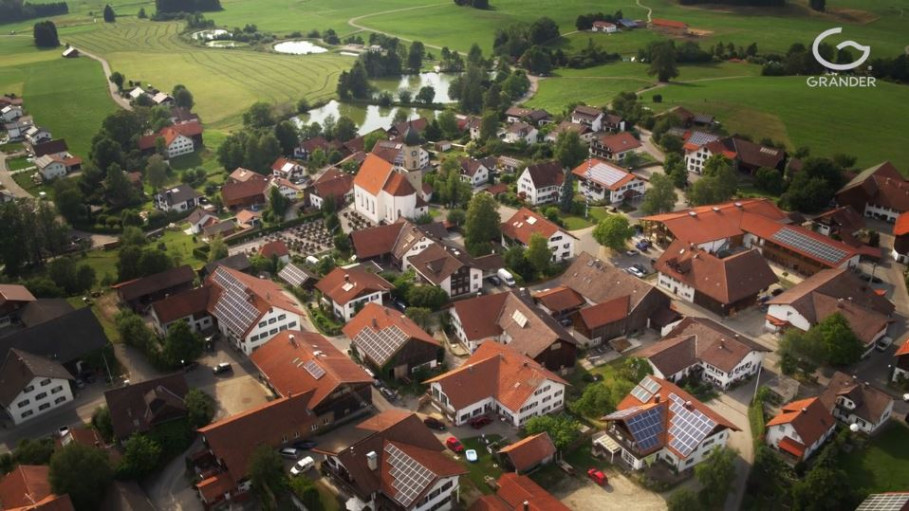 In 1978, the German municipality of Rettenbach am Auerberg was forced to merge with a neighboring municipality. Fifteen years later, it was able to regain independence. Back then, the people of Rettenbach pledged to live their lives as sustainably as possible. In the years to follow, Rettenbach won the gold medal in the 'national solar league,' a competition rewarding municipalities with the highest per-capita production of photovoltaics and solar energy, several times.
Back in the 1990s, an entrepreneur from Rettenbach installed a GRANDER® Inline Unit in his home and was very impressed by the effects. After sharing his experience with the current mayor, Reiner Friedl, the two felt it would be a good idea to test water revitalization in the village swimming pond. When the municipal council voted down the investment in 2012, they paid out of pocket for the GRANDER® Energy Rod to revitalize the pond. Money well spent, as soon became clear: algae growth was visibly curbed and the quality of water samples greatly improved.
Seeing these effects, the municipal council agreed on testing a GRANDER® Inline Unit in the biological wastewater treatment plant one year later. Before the water revitalization system was installed, neighbors kept complaining about the smell coming from the plant. After the introduction of GRANDER®, the smell was reduced to such an extent that there have been no more complaints. Moreover, the BOD5 and COD removal rates as well as the phosphate removal rates have significantly improved.
Today, GRANDER® Inline Units are installed not just in the facilities of one of the largest enterprises in the village as well as in the municipal building, the swimming pond, and the sewage plant but also in some farms and in the majority of the municipality's private homes. Farmer Johannes Schneider is among the many users, having installed GRANDER® in his home, his slurry pit, his farm's well, and all barns on his estate.
When he first installed GRANDER®, he soon found that after the cows had drunk revitalized water from the farm's well, they refused to drink the regular water in the barns. Having observed the cows hardly touch the barn water for some days, he decided to invest in a GRANDER® system for the barns as well. Now, his 60 cows drink more water than ever before.
Mayor Friedl is emphatic about the system: 'With GRANDER® water, you can really experience wellness. I have absolutely no doubt about that. It is simply great, and when something is great, a recommendation is called for.'
Find out more about the GRANDER® effects in the 'sunshine village' of Rettenbach am Auerberg in the video:
Back