Broennimanns Goat Farm - in balance with animals and nature
Enjoyable and high quality products only come from healthy and happy goats!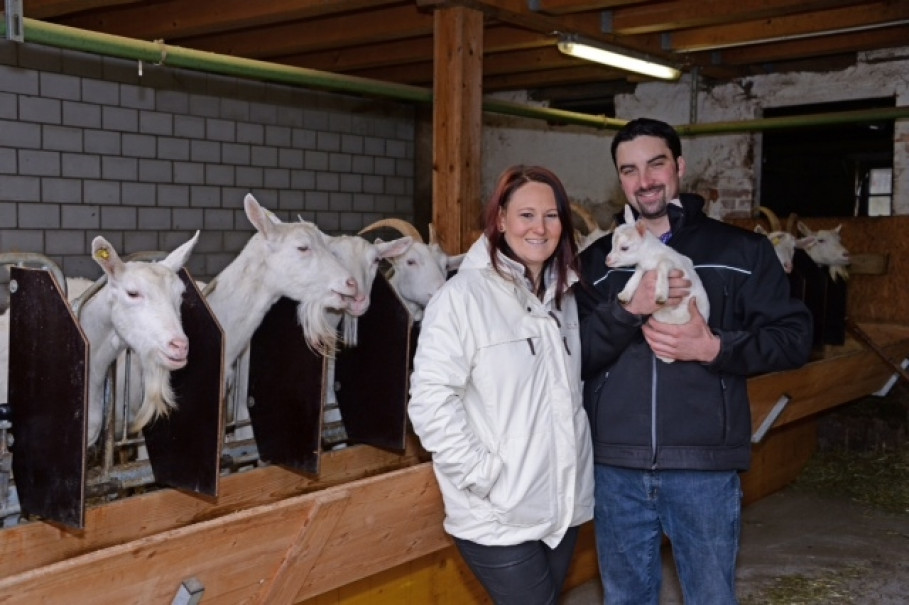 At 735 meters above sea level the Broennimann Family run their goat farm in Oberscherli together with their parents, parents-in-law and their two energetic sons, Sandro and Silvan.
The philosophy of the Broennimann goat farm is based on authenticity and a love for what we do! Our animals should be healthy and happy, our products enjoyable and of highest quality. From goat's whole milk to curd cheese, goat's cream cheese all the way to the high quality goat dry sausage - you can find everything that your heart desires here. In the farm store you can purchase quality products for a fair price daily. The products originating from Broennimann's goat farm can also be found in various stores within the region of Bern.
The farm is equipped with GRANDER® water revitalisation, so that the beautiful Saanen goats can drink GRANDER® revitalized water. Consequently, we are able to produce enjoyable, high quality products in a natural way.
Back