Russmedia Group prints with GRANDER® water
GRANDER® offers businesses many technical advantages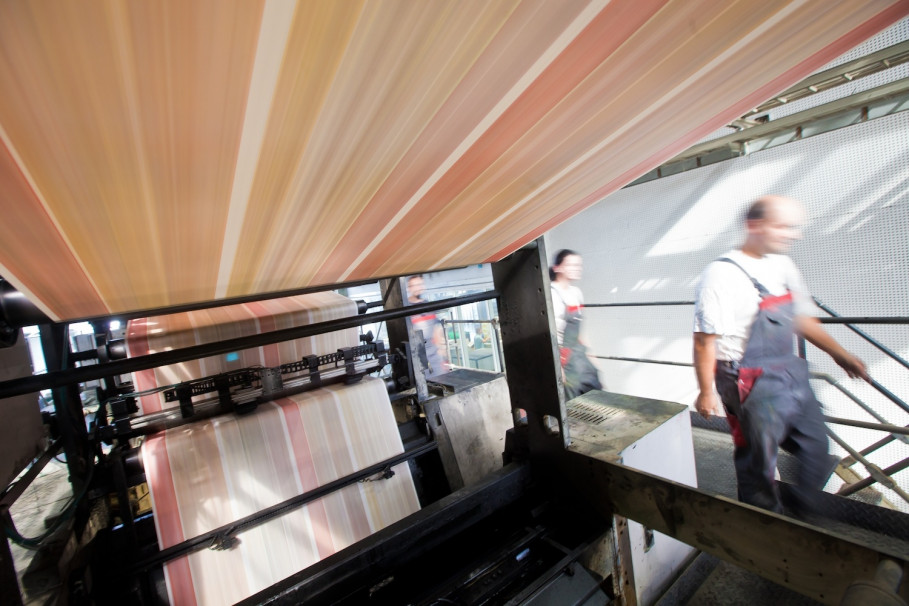 Since 2000 the Russmedia Group has been using GRANDER® water in their printing. The GRANDER® water revitalisation has provided the company with a significant technical advantage.
The headquarters of Russmedia Group as well as the center of the company's activities in Austria is located in Schwazach in the federal district of Vorarlberg, Austria.
Russmedia concentrates on regional and topical niches. There are several newspapers and magazines, diverse online portals, a printing company as well as a radio station that all belong to their portfolio. Among those are market leading companies such as Vorarlberger news, VOL.AT known as Austria's largest regional news portal, or Antenna Vorarlberg, which is Vorarlbergs most successful private radio. Moreover, Russmedia serves as an internet provider and mobile provider and operates their own online marketing agency called impuls360. The company has 1500 employees in 28 European locations; 450 of which work in Schwarzach.
In order to test GRANDER® extensively, the media company ran a test with an offset printing machine. "In the offset printing process the water quality, the ph values, the conductivity and the surface tension are all very important. These result in excellent brightness of the colours and sharper images righ in contrast," Wilfried Uebelher, technical director, explains and continues:
"Since the installation of GRANDER® water revitalisation the quality of the printed products has considerably increased. The printing process is more stable and the printer requires less correction regarding colour and water supply."
Back