GRANDER Water

brings you into balance
GRANDER water revitalization gives your tap water an unexpected softness, it caresses your skins provides a pleasant bath and shower experience.

saves cleansing & care products
The use of GRANDER water enables the more economical use of soaps, shampoos, shower gels, bath additives, creams, lotions and oils.

cares gently
At the same time, the reduction of cleansing & care products promotes gentle care of skin and hair, enhancing their regenerative capacity and natural beauty.

supports treatments
Revitalized water according to Johann Grander supports the relaxation and loosening of muscles and is therefore the ideal companion for therapies, treatments and regeneration.

for a holistic approach
The combination of internal and external application of revitalized water increases the general well-being and leads to more balance and vitality.
Customer experience
Gronbach family – private household, Munich

At the Gronbach family's home GRANDER® water has been flowing for 8 years now. Since then the entire family drinks only water and the girls enjoy the soft bathing water for hours on end!

Royal Crystal Spa Schwangau - Germany

Mrs. Flöhter from Royal Crystal Spa in german village Schwangau talks about the advantages of GRANDER® water in their swimming facility.

Alpenfreibad Trauchgau has been successfully using GRANDER since 1995

The Alpenfreibad Trauchgau of the municipality of Halblech (in Ostallgäu/DE) has been successfully using GRANDER water revitalization for 21 years now. Back in 1995, the Trauchgau open-air swimming pool was the first public swimming pool in Germany to clearly and distinctly decide for GRANDER.

New Video: Luxurious Öschberghof Resort in Donaueschingen (Germany)

Located in a scenic spot close to the Black Forest, Lake Constance, and Switzerland, the five-star Öschberghof luxury resort is the perfect place to lean back and recharge one's batteries with its 45-hole golf course, 5,000 sqm spa, wide range of exquisite culinary offers, and water revitalized with GRANDER®.

Blu Fit, Bergamo, IT – Revitalized Swimming Pool

To further improve the water quality, an essential property of any swimming pool, the operators of the Blu Fit, a public pool in Bergamo, Italy, equipped their facilities with a GRANDER® system already in 2013.

The Milestone Detox, UK

In 2015, Helena and Jonathan Cavan turned their home in the Cotswolds into a place of retreat for guests looking for a healthier lifestyle. The Milestone Detox offers detox packages that are based on a diet consisting of natural juices and raw food and also include various treatments.
Products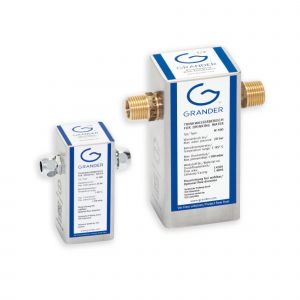 GRANDER Inline Units W38 | W50
Use the GRANDER Inline Units W38 and W50 for individual water lines.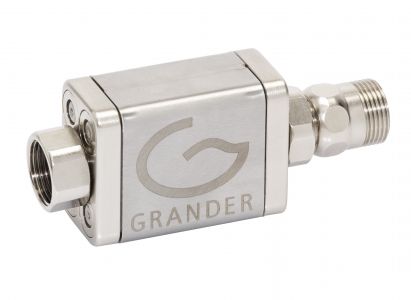 GRANDER Flexible Unit
Pocket-size device that can quickly and easily be installed in showers, mobile homes, vacation domiciles, on outside taps in the garden, etc.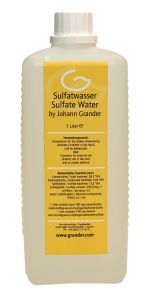 Original GRANDER Sulfate Water
The Original GRANDER sulfate water can be used as a cosmetic product for external use and as a bath additive. Only a small amount is necessary to experience the effect of the Original GRANDER sulfate water.
Further application areas
We will gladly advise you