Kitchen, Bakery, Food processing & Beverage production
GRANDER Water

products stay longer fresh
Food retains its ingredients, flavor, natural consistency and color over a longer period of time. For example, salads, fruits and vegetables stay crisp for longer.

enhances the development of flavors
GRANDER water promotes the development of natural flavors and bouquet of food especially spices, coffee and tea and makes them more digestible.

allows more ingredients
Revitalized water increases the food's ability to absorb ingredients such as vitamin C, as well as the solubility of substances such as sugar and salt and reduces flocculation processes.

shortens & favors processing processes
GRANDER water has a positive effect on microorganisms involved in the process, such as yeasts, and thus ensures fluffier doughs, better dough propulsion, crispy crusts and a more even pore structure in baked goods.

reduces additives
Foods processed with revitalized water require fewer artificial additives to achieve the same taste experience.
Customer experience
All that counts is the taste - star chef Boris Rommel on his experiences with revitalized water

When we think of GRANDER in the kitchen, the first thing that comes to mind for many is certainly drinking and cooking water. However, star chef Boris Rommel has had another positive experience in his restaurant at Schlosshotel Friedrichsruhe. GRANDER water revitalization ensures that utensils used daily, such as dishwashers and combi steamers, run much better and, for example, hardly build up any limescale. The result: less maintenance, optimized performance.

Bakery and Cafe Rieß

"For over 10 years, we have been serving our café guests a small glass of revitalized GRANDER® water with their coffee. So far, we have always poured the water from a glass jug or pre-filled several glasses for busier times."

Christstollen from Dresden Bakery

Tino Gierig is master baker and manger at Dresdner Bakery in Germany. Since 25 years they are producing the famous Dresden Christmas Stollen.

Cream of the Crop: Naturkäserei TegernseerLand Organic Cheesery

In 2009, the Naturkäserei TegernseerLand organic cheesery was established at the foot of Wallberg mountain. Today, already 70 employees turn a daily supply of 6,500 liters of first-rate pasture milk from 23 suppliers into the finest cheeses.

Pischinger Waffle Specialties - worlds better ....

By now the Pischinger business can look back on an eventful 160-year history. The cripsy, fresh waffle specialties, loved by both young and old for generations, are not only made with 100% Fairtrade cacao, but also exclusively with revitalized GRANDER® water.

Stastnik is the Salami Master

Whether salami, cabanossi, summer sausage or turkey salami, all Stastnik products are a masterpiece. With every turkey breast and turkey cold meat slices every foodie will enjoy the unique taste of best quality wurst refined with GRANDER® water. The tender 'farmer turkey breast' has been made for many years according to the company's very own recipe.

Umathum Wine - food for the soul

The wines of Umathum are more mature, open and drinkable if they are sent through the GRANDER® water revitalizer. This process was tested with the white "Mauersteig 2007". It was successful; the wine was sold out. Josef Umathum is convinced and wine experts as well as wine lovers agree with him.
Products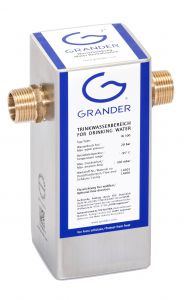 GRANDER Inline Units
GRANDER Inline Units are available for installation in the main water supply of private houses, medium-sized and large buildings as well as industrial plants.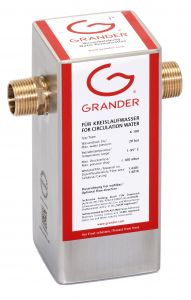 GRANDER Circulation Units
GRANDER Circulation Units are suitable for the use in heating/cooling circuits and process water systems. They are available as in-line units and double-cylinder submersion units and can be installed in homes and apartments, middle-size as well as large industrial plants.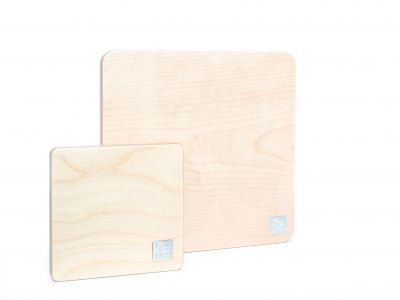 GRANDER Energy Boards
The GRANDER Energy Board is used for the revitalization of foods and plants (as coaster, in the refridgerator, etc.)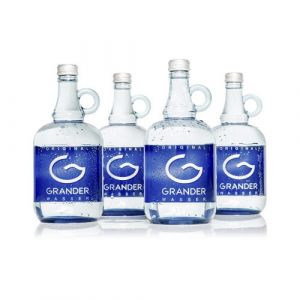 Original GRANDER BLUE WATER
Following Johann Grander´s natural procedure, the Original GRANDER BLUE WATER is a revitalized water that brings from its origin all the preconditions that display a pure, high-quality and bacteriologically clean drinking water.
Further application areas
We will gladly advise you