GRANDER Water

to enjoy anywhere & anytime
GRANDER water tastes like fresh spring water and makes drinking water a refreshing drinking pleasure for you, your loved ones and your guests.

intensifies the taste
In combination with other food and beverages, revitalized water offers you a new taste experience and thus optimally rounds off every good meal and every wine.

stays longer fresh
According to Johann Grander the revitalization has a positive effect on the shelf life of water. As a result, you also need less disinfectants and preservatives, for example, for storage.

increases water consumption
Drinking water is healthy. GRANDER water automatically increases the desire to drink, which has an overall good effect on well-being, performance & health.

reduces sweetened beverages
Even children prefer GRANDER water to sweetened soft drinks. For you, this means buying fewer drinks and less packaging waste.
Products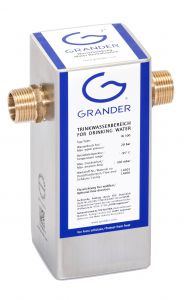 GRANDER Inline Units
GRANDER Inline Units are available for installation in the main water supply of private houses, medium-sized and large buildings as well as industrial plants.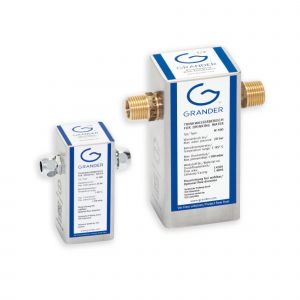 GRANDER Inline Units W38 | W50
Use the GRANDER Inline Units W38 and W50 for individual water lines.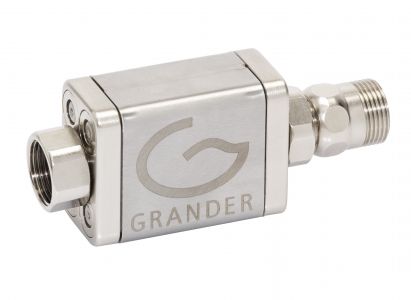 GRANDER Flexible Unit
Pocket-size device that can quickly and easily be installed in showers, mobile homes, vacation domiciles, on outside taps in the garden, etc.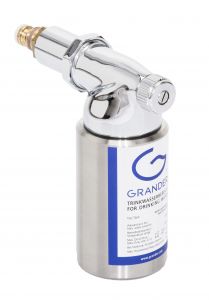 GRANDER Apartment Units
The top of the existing isolation valve can easily be replaced by the VAS valve adapter fitting (as per DIN 3512). This makes it possible to quickly install the GRANDER Apartment Units into existing supply pipes without cutting or prying open the pipe of the apartment or flat. These GRANDER Apartment Units are also available for screwable ISTA water meters.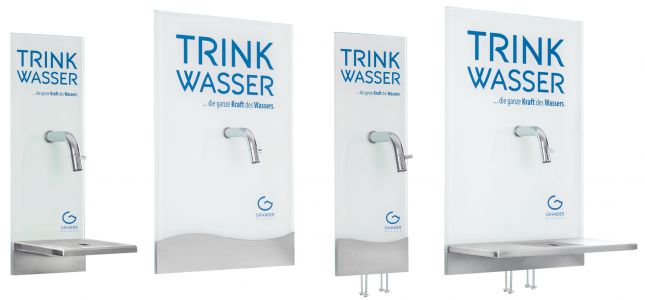 GRANDER Drinking Fountains
The GRANDER Drinking Fountains are installed in combination with a GRANDER Inline Unite, that is placed either in the central main water pipe or in the supply line.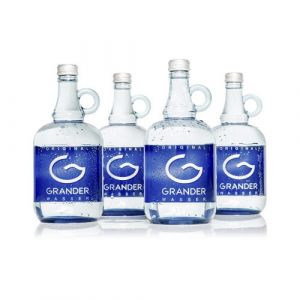 Original GRANDER BLUE WATER
Following Johann Grander´s natural procedure, the Original GRANDER BLUE WATER is a revitalized water that brings from its origin all the preconditions that display a pure, high-quality and bacteriologically clean drinking water.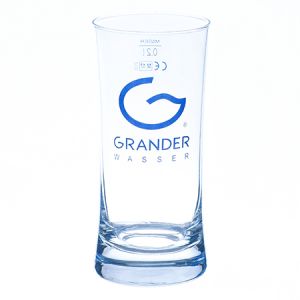 GRANDER Drinking Glasses
GRANDER Drinking Glasses, showing either a blue or a white/blue GRANDER® print design, are sold in boxes of 6 pieces.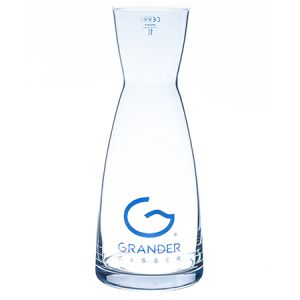 GRANDER Carafes
The GRANDER carafes having either a blue or white and blue GRANDER® print design add a touch of style to your day, remind us to hydrate our bodies with water and complement every breakfast, lunch or dinner table.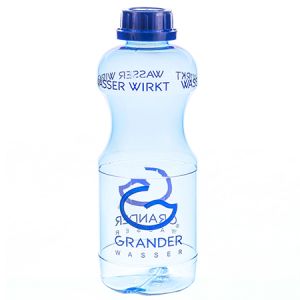 GRANDER Drinking Bottle
Not only children love them ... the high-quality plastic drinking bottles for daily use. Tasteless and odourless.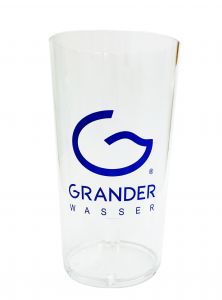 GRANDER Synthetic Reusable Cups
The GRANDER Synthetic Reusable Cups is crystal clear with a stylish, simple shape and a capacity of 0.2 l .
Customer experience
Gronbach family – private household, Munich

At the Gronbach family's home GRANDER® water has been flowing for 8 years now. Since then the entire family drinks only water and the girls enjoy the soft bathing water for hours on end!

Coffee Competence Centre in Vienna - a top-class luxury

Edmund Mayr founded the Coffee Museum in 2003 as part of the Austrian Society and Economic Museum. Most exhibits are from his private property. This treasure looks back on 50 years of passion and patience of its collectors.

Best drinking water in the mobile home

On September 6, 2009, Erika and Walter Rathgeb had GRANDER water revitalization installed in their home. A friend made them aware of GRANDER water revitalization, as he was and is very enthusiastic about the effect. He has a mobile home and indicated that he does not use any additional agents in his drinking water tank, but only fills the tank with GRANDER water.

Cavan Family - United Kingdom

Helena Cavan explains how a GRANDER system was installed in the home 4 years ago - and what has changed since then. For example, the children and pets noticed the difference immediately, and have stopped drinking ordinary water since. In everyday life, Ms. Cavan also notices that she saves on the use of a wide variety of products.
Further application areas
We will gladly advise you