The GRANDER Inline Units W38 and W50 can be installed on any individual water line, e.g. for showers, sinks, or in mobile homes.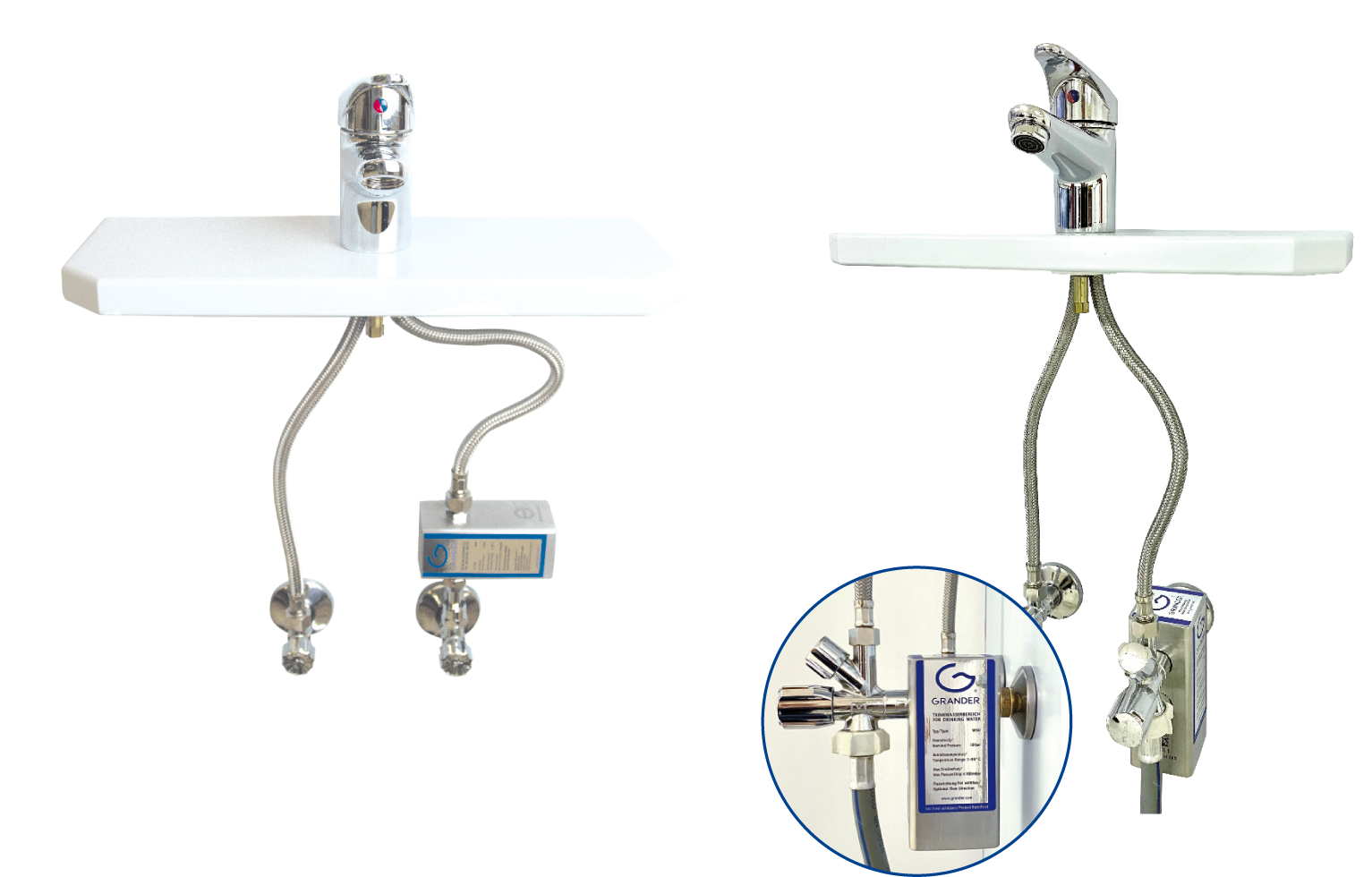 Apart from selecting the appropriate device, also pipe dimensions, peak water consumption, the water's contamination degree, and the facility on which the device is to be mounted must be considered. GRANDER experts will be happy to assist you in choosing the appropriate dimensions.
Valve dimensions for individual water lines
3/8", 1/2"
GRANDER Inline Units run on natural energy, without electricity or additives. They require no service or maintenance.