Christstollen from Dresden Bakery
Bakery relies on water revitalization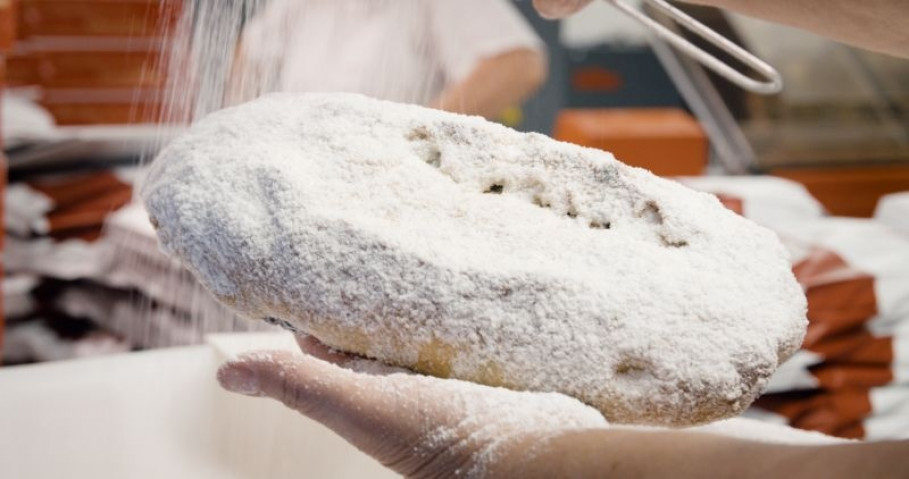 © Springhorn Media
Tino Gierig is master baker and manger at Dresdner Bakery in Germany. Since 25 years they are producing the famous Dresden Christmas Stollen.
In 2009 he decided to apply a GRANDER® device to the water pipes of his bakery without telling his staff. Soon the whole team was worried because the doughs showed a different reaction, absorbing more water which results in a better taste. Additionally the usage of the yeast could be reduced massively – instead of 5 kilos they are now using 3 kilos.

Mr. Gierig is very happy about the finished baked food. The crust is softer, the core is juicier and the "Stollen" has a better aroma. Another thing, that is very positive, is that a GRANDER® device does not require any further efforts such as maintenance works.
Back