The Emperor's Horses: the Spanish Riding School in Vienna
Lipizzaner horses spoiled with GRANDER® water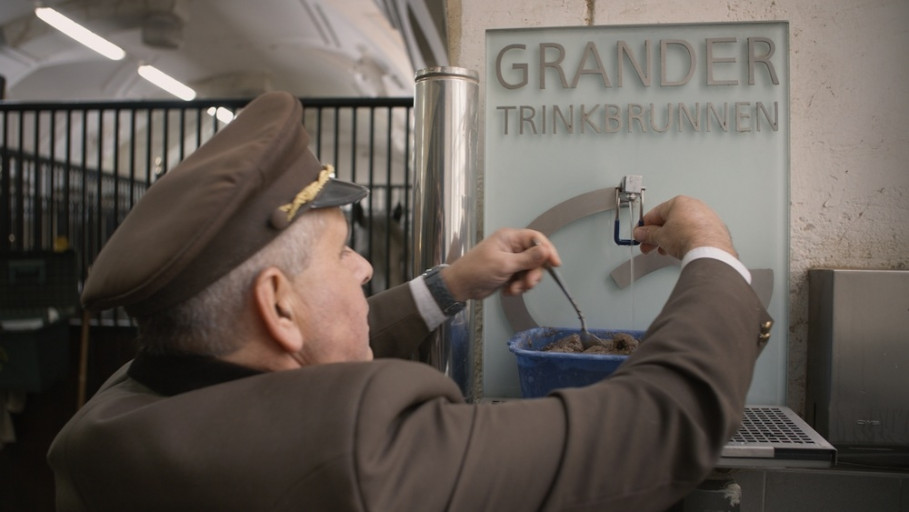 © Springhorn.Media
Johannes Hamminger, Senior Stable Master at the Spanish Riding School in Vienna since 1989
Looking back on a history of more than 450 years, the Spanish Riding School in Vienna is the oldest riding school in the world. It is the only institution worldwide that continues to cultivate classical equitation in the Renaissance tradition of the haute école. Since 2000, the Lipizzaner horses have been watered and groomed with GRANDER® water.
Johannes Hamminger, Senior Stable Master at the Spanish Riding School since 1989, spares no effort when it comes to the well-being of the white beauties. The Riding School's 72 stallions are treated like top athletes. Only the best is considered good enough for them, which is how Johannes Hamminger came across GRANDER® water revitalization.
Since 2000, a GRANDER® Inline Unit has been revitalizing the Riding School's water: 'Horses have a very delicate digestive system, which is why it is crucial that they drink enough water.'
'Since introducing GRANDER® revitalized water, the horses have been drinking considerably more water, have been significantly less prone to colic, and have even been showing improvements in their performance,' says Johannes Hamminger.
'The Lippizaner horses move from their stud in Piber to Vienna when they are four years old. They are trained for about six to eight years and then perform until they are about 25 years old. This is a long time, but thanks to GRANDER®, we can treat them like top athletes!'
Back