Doris Pessl was worried about her mare, Gisi
Veterinary care and GRANDER® were the secret to success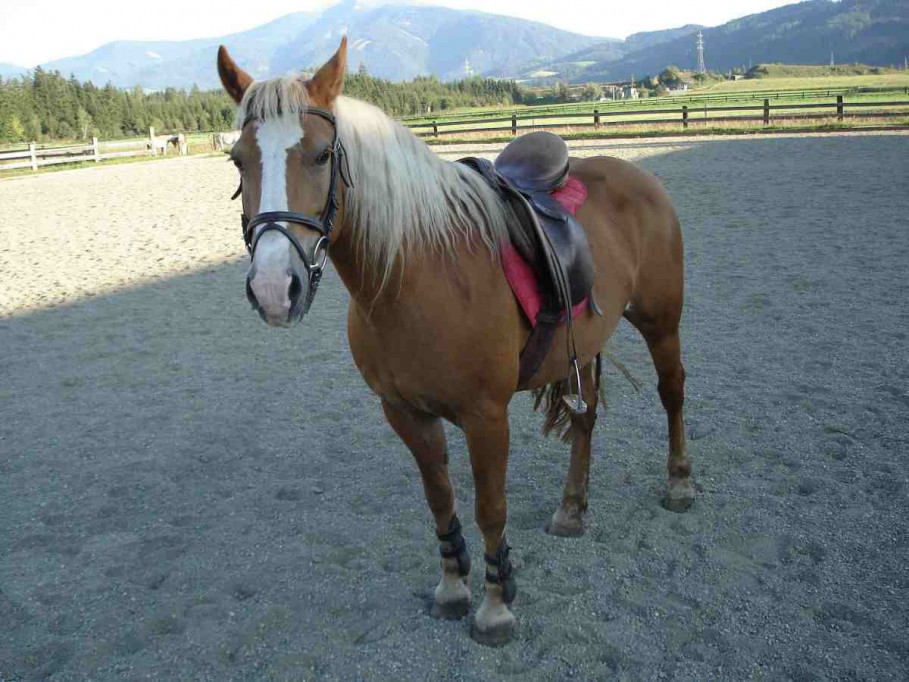 Doris Pressl, "Our mare, Gisi, was kept alive thanks to GRANDER® water and medication from the vet."
In 2006 the mare Gisi suffered from laminitis, which is inflammation of the hoof wall corium, at the age of 15. Due to this, Gisi was in acute danger. She couldn't walk at all, so had to be cared for day and night over a period of 5 days by her owner and 2 vets. Every 30 minutes she received 100 ml original GRANDER® bottled water and 500 ml revitalized water along with the medication. A GRANDER® water revitalizer is installed in the horse owner's apartment and revitalizes Doris Pressl's entire drinking and service water.
The horse's hooves were moistened every hour with pure GRANDER® water. On day 6 one could see that she was out of danger. A day later, Gisi tried to stand up for the first time, and she made it up.
In the 4 weeks that followed, one could see a definite decrease in the amount of inflammation and the vet's statement, that was very relieving, was, "Gisi is back to life again." Thanks to the help of GRANDER® water, medication from the vets, the help of both the vets and the personal care on the part of the owner, Gisi is doing well once again.
It goes to show, that both a natural product and medication can save an animal's life ...
Back