Travel Agency 'MKR Reisen'
Revitalized water at the travel agency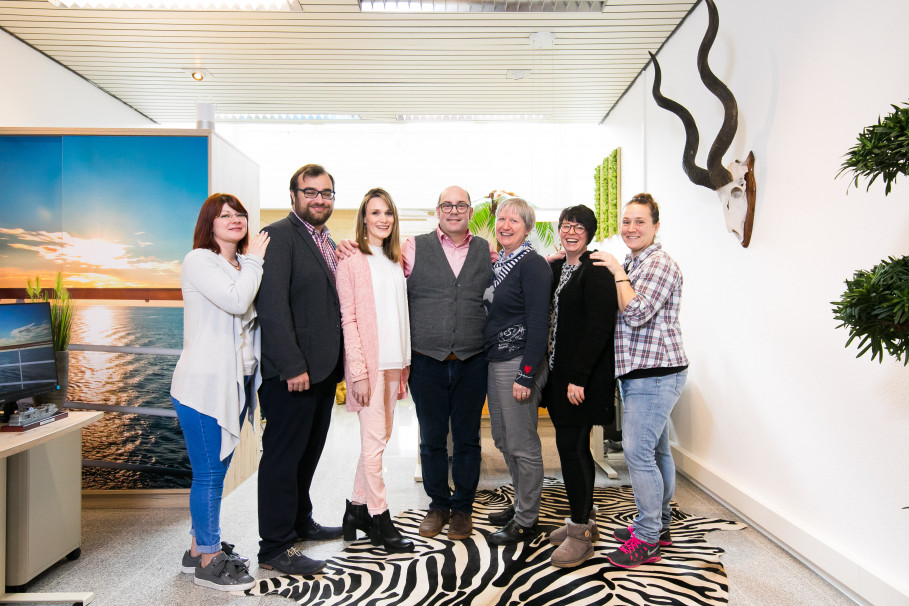 (c) MKR Reisen
Following the recommendation of a staff member, Thomas Gerung, the founder and owner of the MKR Reisen travel agency decided to give GRANDER® a try in May 2019. In the meantime, water revitalization has become a fixture of his home, his holiday domicile, and the travel agency.
At his own home and the holiday house in Greece, Gerung had GRANDER® Inline Units installed on the water mains. For the travel bureau, he opted for a GRANDER® Drinking Fountain.
When asked for the most apparent changes, Gerung points to a significantly better taste of the water, reduced lime deposits, and the fact that cleaning requires less detergent. He shares that his cleaning staff has been much more motivated ever since the introduction of GRANDER® at the agency as cleaning the whole office has become so much quicker and easier.
What's more, putting up a GRANDER® Drinking Fountain has enabled MKR Reisen to participate in the RefillMyBottle campaign, which aims to reduce plastic waste by refilling water bottles. As an official partner of the RefillMyBottle campaign, MKR Reisen provides a refill station at which bottles can be filled up with drinking water free of charge. So all you have to do is bring your own bottle to the travel agency and fill it up.
Thomas Gerung is particularly proud of his idea to gift a specially designed drinking bottle bearing the MKR logo to regular customers who booked a trip with the agency once the drinking fountain was set up. When handing over the gift, he emphasized to customers that they were welcome to refill the bottle at the travel agency any time – regardless of whether they booked a trip or not.
He recounts: 'A long-time customer liked the idea so much that she came back to our agency to refill her bottle at numerous occasions, telling us that a sip of GRANDER® water always made her day. This customer has been promoting our water fountain among her friends and acquaintances and, as a result, we have been gaining many new customers!'
The agency recently installed a device to carbonate the revitalized water. All staff members agree: 'It tastes so much better – milder and nothing like regular tap water. And compared to bottled water, it's really a league of its own!'
The travel agency's customers have also noticed a difference. They keep asking Thomas Gerung and his team about the drinking water fountain and why the water it dispenses tastes so good.
Gerung says that, based on this wealth of positive experiences, he whole-heartedly recommends GRANDER® water revitalization.
Back