Bathing & Showering
A source of freshness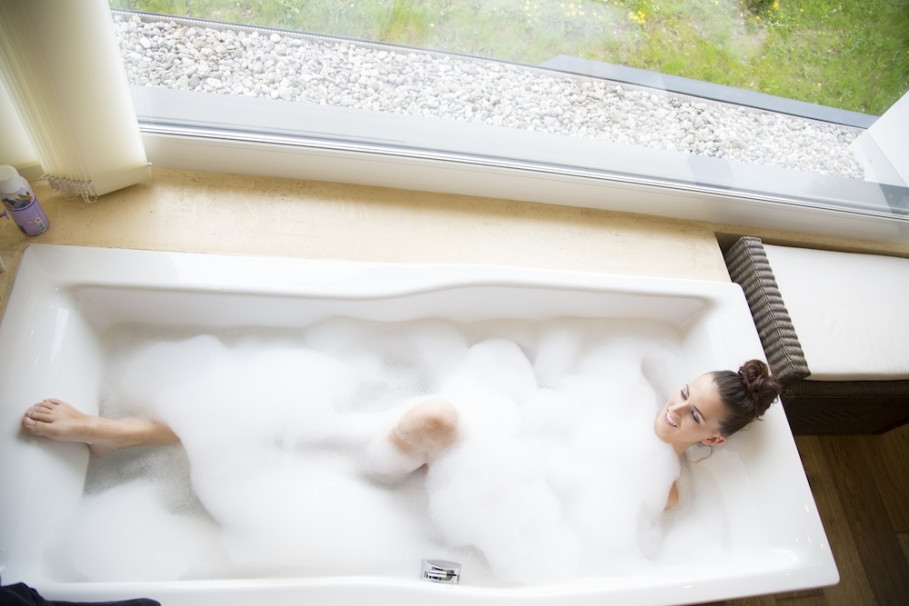 From the bathroom to the at-home spa - refreshingly invigorating with GRANDER® water revitalization . The revitalized water does both skin and hair good - GRANDER® refines and turns tap water into soft, feel-good water.
Relaxed bathing and refreshing showers take on a completely new quality. Thanks to GRANDER® less shampoo, shower gel or bath additives are needed to achieve the desired, clean effect including the positive side effects: your hair shines, the skin feels like it's been exfoliated and your muscles are relaxed.
Bathing and wellness fans swear by GRANDER® revitalized water because:
it provides a feel-good effect while bathing and showering
it is gentle on skin and hair
it cuts down on the amount of bathing products needed
it returns to nature in a revitalized state
GRANDER® Inline Units are fast and easy to install and can be mounted at any time.
Back