GRANDER® Keychain
Practical and invigorating daily companion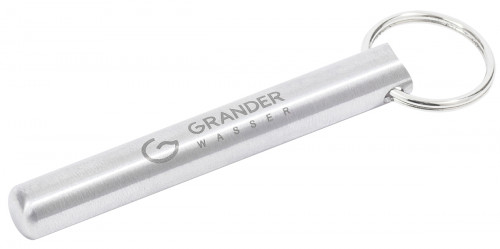 The stylish, practical key ring is filled with GRANDER® Information Water has a revitalizing effect on all beverages.
Suitable for drinking glasses, cups and medium-sized pitchers.
Simply stir your drink multiple times and it will be revitalized, which will immediately affect the taste.
Care instructions:
Clean with water and wipe dry with a cloth.
Protect from frost.
Back