Original GRANDER BLUE WATER
Revitalized water in bottles
Following Johann Grander´s natural procedure, the Original GRANDER BLUE WATER is a revitalized water that brings from its origin all the preconditions that display a pure, high-quality and bacteriologically clean drinking water.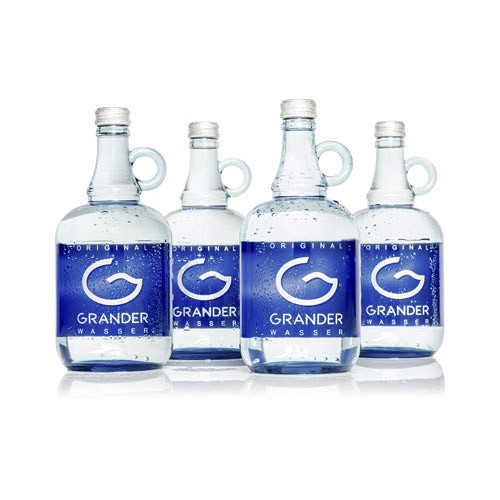 The water for the Original GRANDER BLUE WATER is taken from the Stephanie spring, which originates at a depth of 520 meters in the shafts of the Kupferplatte (Copperplate) mine in the Kitzbuehel Alps, Austria - completely protected from influences in the environment; it is unique in its quality, structure and purity.
The uniqueness of this water lies within its natural way of staying fresh for at least 4 years - without the use of additives or conventional methods of preservation.
In order to experience its natural power, a regular consumption of small amounts is adequate.
Contents:
1 Liter with original seal
packed in boxes with 4 x 1 liter bottles
Back