Warranty
3-month-right of return, 5-year-guarantee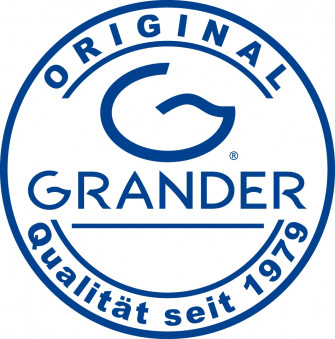 The GRANDER® Water Revitalization Units are made of high-quality V2A stainless steel. They are strong as well as durable and can be used for many years. This has been confirmed by users from all over the world and all types of industries since 1986.
The GRANDER® Water Revitalization Units are top-quality products. In case you feel that your purchased GRANDER® product does not meet your expectations, you may return it within 3 months.



3-month-right of return – refunded full purchase price
At GRANDER® we place great value on the satisfaction of our customers and users, therefore we guarantee, apart from the legal right of revocation for consumers, a 3-month-right of return (exceptions are WFL/WFL38, drinking fountains, Original GRANDERWATER®, Sanomag) and you will be refunded the full purchase price.
With this right of return you can dissolve the contract after the expiry of the statutory time limit for revocation, in which you return the product within 3 months after receiving it (period beginning on the day of receiving the product). A timely mailing is sufficient for adhering to the deadline. The GRANDER® unit must be returned complete and undamaged in the original packaging
5-Year-Guarantee
GRANDER® Water Revitalization Units are sustainable and durable. Therefore, it is natural for us to offer a 5-year-guarantee on material and workmanship. The conditions for the guarantee claim are that the devices be installed appropriately and professionally by an authorized installing company.

Consultation, Return and Warranty
Your GRANDER® consultant has considerable experience and will support you in choosing the most suitable device as well as by the return and warranty claim.