Drinking & Eating
Healthy eating is based on hiqh-quality water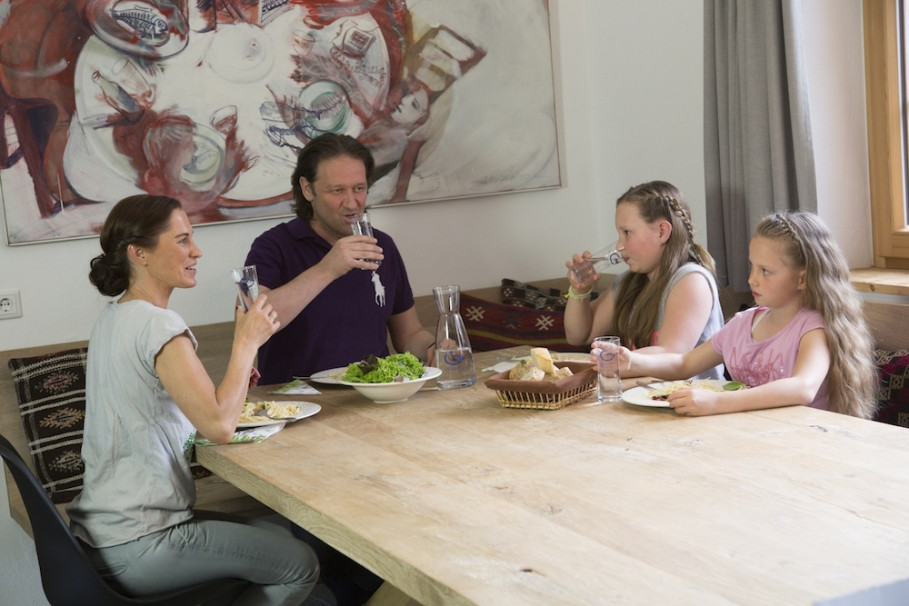 Whoever places value on their quality of life and eats consciously, can certainly set high standards when it comes to water. After all, it is our source of life and most important food source. If you choose water, it's a sign that you live your life conscious and healthy paying close attention to a modern lifestyle full of enjoyment, fitness and vitality.
Revitalized drinking water
Drinking 2 litres a day is important, however it's not just the quantity that is important for our well-being, rather the quality is of particular importance. Revitalized water offers pure joy of life. High-quality water is becoming more appreciated; we shouldn't settle for just any water. Many people who experience the difference between revitalized and non-revitalized water are convinced and it's clear: only revitalized water is poured in their glasses.
Finer and Fresher Taste
We know now that water contributes considerable to the taste, bouquet and digestibility. Therefore, coffee and tea lovers swear by the proper water, apart from the beans and leaves of course. It must be light, fresh and revitalized in order to allow the aroma to unfold optimally.
It's quite similar with flour and grain. Without liquid, it just doesn't happen. Revitalised water brings more volume and size to the dough; it makes it lighter and more digestible. Small change (using GRANDER® water), results in huge effects.
Users appreciate GRANDER® revitalized water because:
it offers a fine taste with optimal drinking enjoyment
it is smooth and easy to drink
it stays fresh longer
it gives food a fine, fresh flavour
it keeps food fresh longer

By using GRANDER® water revitalization the flavour of food unfolds very well.
Back