Feel refreshed in the cool water with GRANDER®
Inomparable bathing fun in your own garden with GRANDER®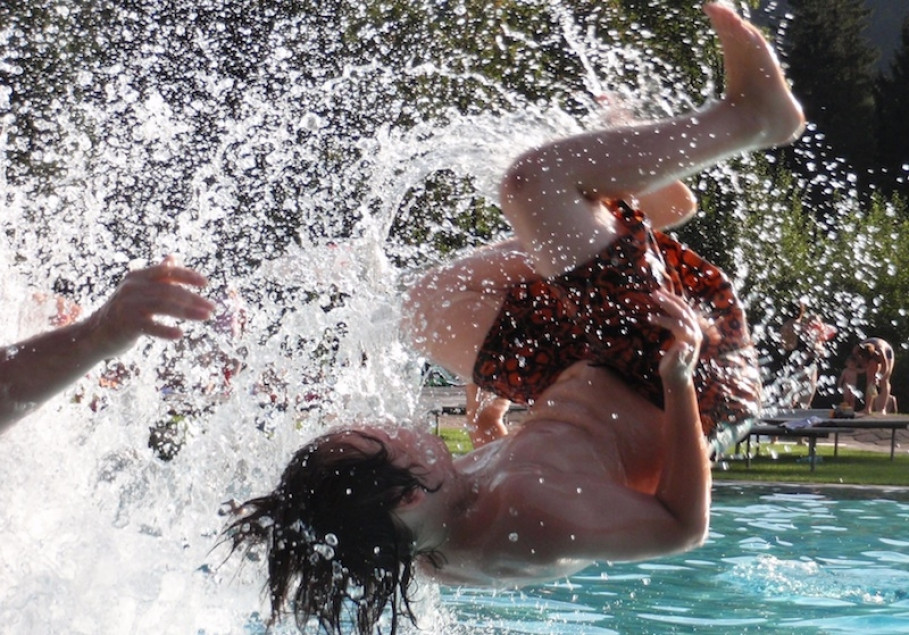 As soon as the temperatures rise, backyard ponds and pools are made ready for the summer.
With the GRANDER® water revitalization, the swimming pool and the swimming pleasure are increased and the maintenance as well as chemical expenditures of indoor and outdoor swimming pools are greatly reduced. Furthermore, the biological balance in swimming ponds and biotopes is maintained in the natural way.
Less chemistry with GRANDER® water revitalization
Many dream of having their own pool in their backyard. To ensure that the wellness oasis offers relaxation, enjoyment, energy and lots of fun right in front of the doorstep, and is, of course, fresh and the effort is as minimal as possible, thousands of pool owners are already using the GRANDER® water revitalization: soothing for eyes, skin and hair, reduces chlorine and chemicals and ensures easy cleaning - thanks to GRANDER®, the pool becomes revitalized in the garden.
Natural ponds in your own garden
The GRANDER® water revitalization supports the natural self-cleaning process of the pond water and restores the biological balance and preserves it in the long term. The plants around the pond also benefit from GRANDER® water, are more resistant to environmental influences, grow faster and thrive better.
With GRANDER®, nothing is standing in your way of having bathing fun in your own garden !
>> International References: Public Swimming Pools & Spas
>> Maximal bathing fun & minimal maintenance for your private pool
>>Looking for a revitalized swimming pool, spa or wellness oasis near you?
Back