RoMed Clinics
GRANDER® Wasser im gesamten neuen Gebäudetrakt der Kliniken von Prien und Rosenheim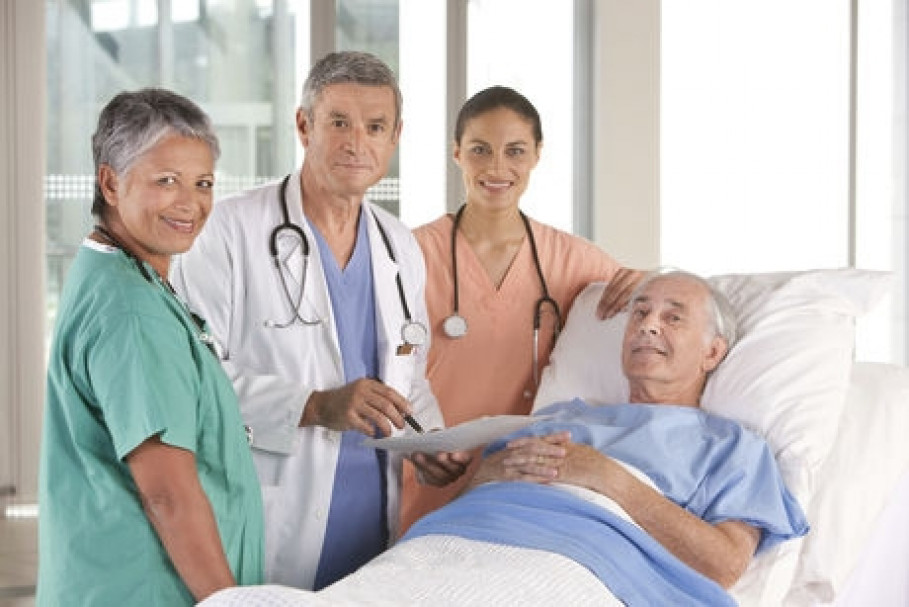 Competence and Care at 4 locations - that is the motto at the RoMed Clinics with offices in Bad Aibling, Prien at Chiemsee, Rosenheim and Wasserburg am Inn.
A hospital as the main health care facility and 3 clinics for basic health care stand behind the motto "Competence and Care". The clinics work co-operatively sharing their expertise in medical treatment and care.
The RoMed Clinics stand for respect, empathy and fairness. The patients and their families are important to the clinics' staff - they are at the center of our attention and care.
GRANDER water revitalisation devices are installed in the pipes of the new building at the ReMed Clinics both in Prien and Rosenheim.
Ms. Elisabeth Siebeneicher and Ms. Lauretta Koelbl-Klein, who are responsible for the public relations work and marketing for the RoMed Clinics report about their experience with water, "One's entire feeling of well-being is strongly connected to good water."
There is hardly any other area in which water plays such an essential role as in a hospital setting. GRANDER water is offered throughout the entire clinic buildings in Prien as well as Rosenheim. It accompanies the patients from a simple drink of water, for example from the drinking fountain, all the way to personal hygiene in the bathroom.
GRANDER revitalized water is also in the new wing of "Ward 7"
Fire and Water: Under this motto Ward 7 of the RoMed Clinic in Rosenheim was opened in celebratory fashion in July 2013. The GRANDER water revitalisation device was also installed in this new wing. The opening took place on a hot day so, of course, GRANDER water was offered to all guests. Everybody was talking about GRANDER and the guests were thrilled with the new water drinking concept.
As a result GRANDER-RoMed water bottles were created to be made available for patients and to emphasize the importance of drinking water.
Water pitchers were placed at a special station with a message stating how important it is for patients to drink good water, "We take a conscience approach to life style." Similarly, sustainability and a business culture geared towards an ecological awareness is associated with this as well. Patients feel well looked after here.
Back