Auerstein Hotel – Heidelberg, Germany
'Coming home' to Auerstein Hotel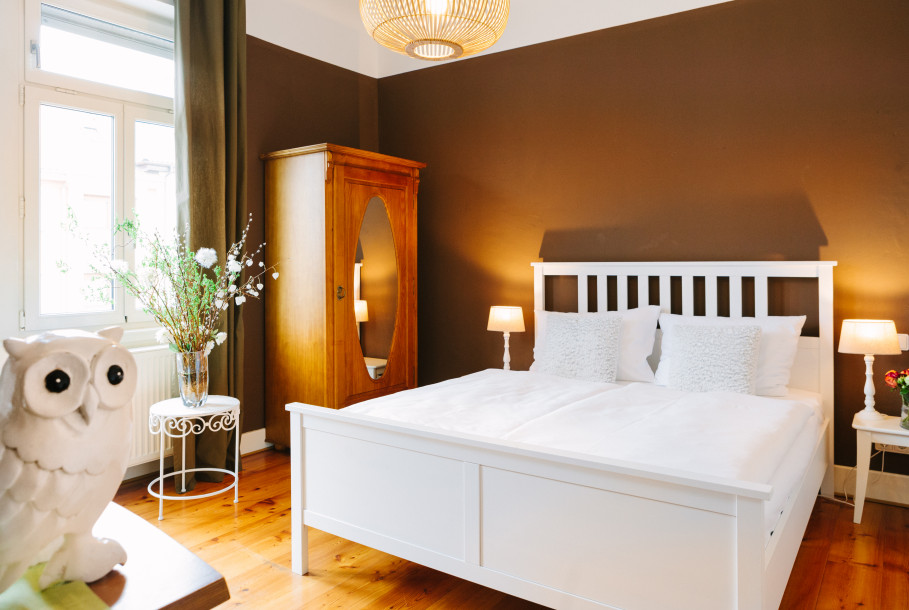 (c) Auerstein Hotel
Following a recommendation of a friend of the establishment, the Heidelberg-based Auerstein Hotel decided to have a GRANDER® Inline Unit installed in March 2020.
Both branches of the hotel are located in Handschuhsheim, the oldest and arguably most beautiful part of Heidelberg. The carefully assembled interior and welcoming staff members have time and again prompted patrons to comment that checking in at Auerstein Hotel 'feels like coming home.'
The operators painstakingly make sure that every detail is just right; in their eyes, only the best is good enough for their guests. This is why they decided to give GRANDER® water revitalization a try to offer yet another perk to patrons.
Ruth Langendorf, one of the owners of the hotel, noticed the most significant difference in beverages such as tea and coffee. She reports that brewing them with revitalized water makes them not only tastier but also gentler on the stomach. On top of that, she recounts that the water is much softer and thus more pleasant to drink. Also, the guests have remarked that meals prepared with revitalized water taste better.
The owners of Auerstein Hotel are now using GRANDER® water revitalization also in their private home, relying on revitalized water for cooking, showering, other household uses, and also in the garden. So far, they have only good things to report.
Image Gallery
Back