GRANDER® Water at McDonald's
Fifth McDonald's restaurant in Upper Styria with GRANDER® water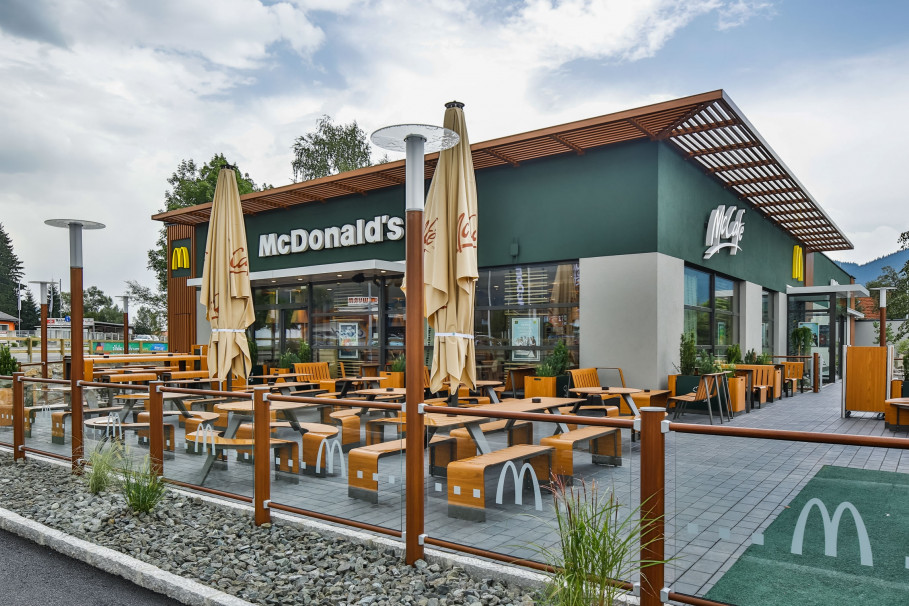 © McDonald's Austria
For forty years now, McDonald's has been serving burgers and fries to fast food lovers in Austria.
A short while ago, franchisee Andreas Gamsjäger opened Austria's 195th and for now youngest McDonald's restaurant in St. Lorenzen im Mürztal. The new outlet boasts a generous playground, a McCafé, and the innovative service and culinary concept 'my burger.' Andreas Gamsjäger, an experienced restaurateur, now employs more than 200 staff members at overall five McDonald's restaurants.
His insistence on nothing but the best when it comes to freshness and the quality of food has been key to his success. So it is no wonder that he keeps to this principle also with regard to the water supply.
To ensure outstanding water quality in all of his restaurants, Andreas Gamsjäger has equipped his outlets in Bruck an der Mur, Judenburg, Knittelfeld, Leoben, and St. Lorenzen with GRANDER® water revitalization systems right from the start.
Back