The Ramoser Family's 'Hoferbauer' Hotel in Ritten
Better taste and more vitality thanks to GRANDER® revitalized water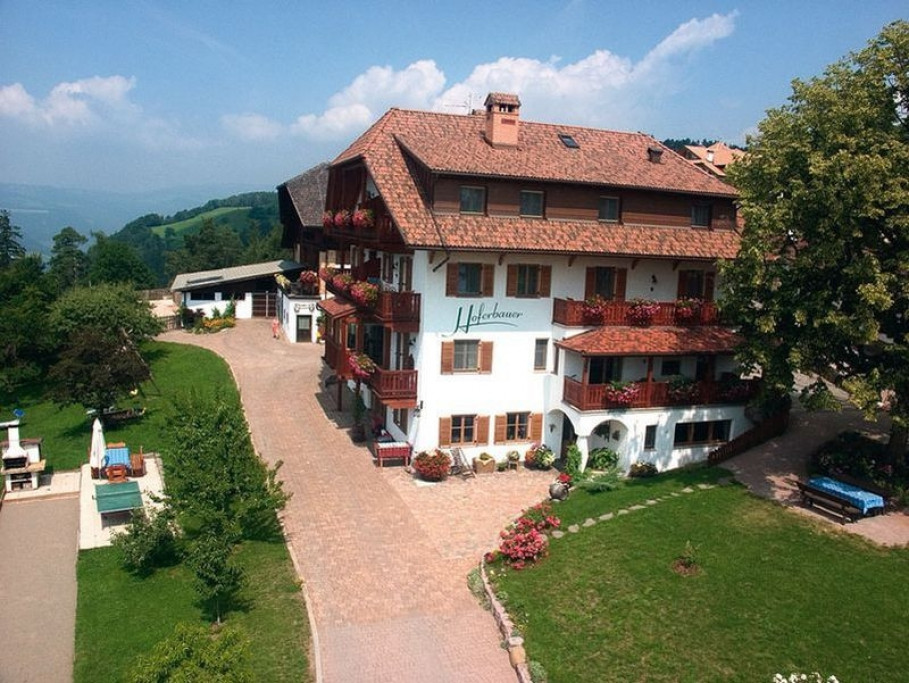 © Hoferbauer hotel in Ritten
The overwhelming positive feedback of many GRANDER® users convinced the Ramoser family to make an investment in March 2018: the installment of a GRANDER® Inline Unit. GRANDER® revitalized water now runs through all pipes at the 'Hoferbauer' hotel in Ritten.
The Ramoser family's beautiful 'Hoferbauer' hotel is located in a scenic and quietly idyllic spot on the Ritten mountain ridge in Oberbozen. The farm housing the hotel was built in 1920 and fully refurbished in 2000.
Charming rooms and holiday apartments suitable for both large and small families, home-made farm products, and the friendly two- and four-legged inhabitants of the 'Hoferbauer' all provide for an unforgettable family holiday in South Tyrol.
'Before we decided to get a GRANDER® Inline Unit, we had talked to other users and they had all agreed about the outstanding water quality. This feedback convinced us that GRANDER® would be a special treat for our guests, our animals on the farm, and naturally also ourselves,' the Ramoser family says.
Ever since GRANDER® water revitalization was introduced at the 'Hoferbauer' hotel, all members of the Ramoser family have been drinking much more water, reporting an increase in their general well-being.
Back