Revitalized Bread from Bakery Fenzl in Linz
Baking with revitalized water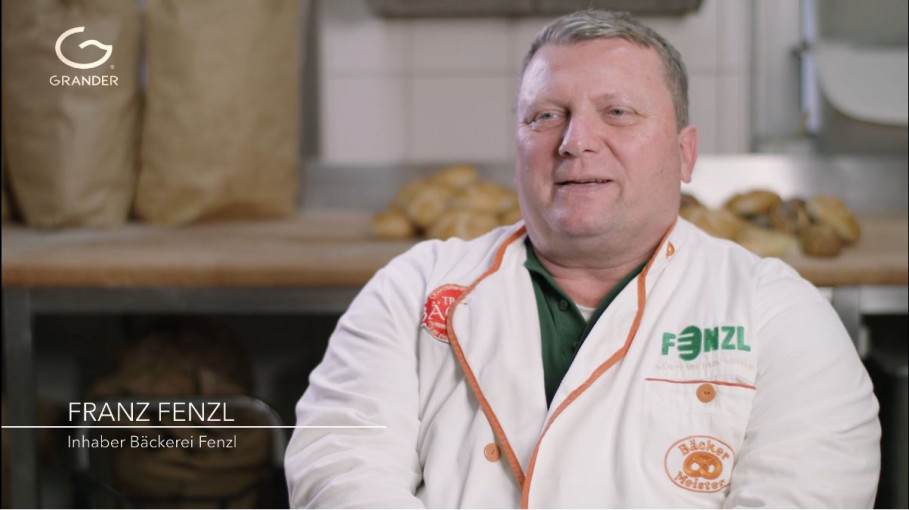 The family-run Bakery Fenzl has been making outstanding bread since 1962. In 1997, Franz Fenzl took over the bakery from his father. Today, the company has about 95 employees, 18 outlets, and several sales vehicles in and around Linz. For decades, Bakery Fenzl has relied on GRANDER® revitalized water for its baking.
Bakery Fenzl is very particular when it comes to raw materials. In addition to using top-quality water, the bakers also make sure to choose raw materials grown in the region whenever possible. Franz Fenzl is a member of the Upper Austrian 'Troad' bakers association, which unites craftspeople who process only grains and herbs grown in Upper Austria. Also the eggs used for baking are purchased from local farmers.
Water plays a crucial role in baking: it decides how a product turns out. This was why Franz Fenzl's father incorporated GRANDER® in his production. The water in Linz is very hard and the lime it contains has a negative impact on doughs. Ever since the installation of a GRANDER® Inline Unit, the doughs have acquired a softer texture and become easier to knead. Today, Franz Fenzl says about GRANDER® water revitalization: 'It has become such an integral part of our enterprise that we no longer really think about it.'
Some years ago, a GRANDER® Inline Unit was also installed at the bakery's main location. Patrons at this outlet enjoy revitalized water in its pure form or when they treat themselves to a cup of tea or coffee.
Learn more in the video:
Back