K3 Kitz Congress
GRANDER® water in the entire building is an energy source for the seminar guests and employees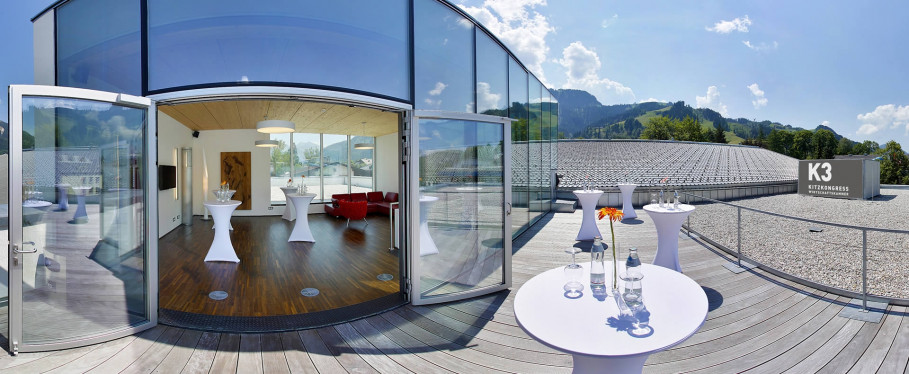 Throughout the entire complex of the congress centre called K3 Kitz Congress situated in the center of the Alp's metropole Kitzbuehel having a congress area of 1,759 m², GRANDER® water flows free-of-charge for all the congress and conference guests to enjoy.
Kitzbuehel is mainly known as a legendary, sportive town amidst the Alps offering its visitors wonderful mountain experiences, sports and leisure activities as well as excellent restaurants and hotels.
However, Kitzbuehel is also the perfect choice for your kick-off meeting, your innovative conference or your next international congress.
The Kitz Congress with its unique atmosphere offers the highest standard of flexibility for congresses and conferences in the heart of this "chamois town" - a region where lifestyle meets tradition and the mountains become the inspiration.
The new address with its 1,759 m² of congress area, a separate event hall called "Palladium" with a capacity of up to 800 people and additional seminar rooms decorated in Tyrolean flair has equipped itself to serve the increased demands of the conference guests both in the congress centre as well as in its general programme.
The GRANDER® water flowing through the entire building serves as a source of energy for the conference guests and employees as well.
Back