Migros Fitnesspark National Luzern
Boosted vitality, boundless serenity: GRANDER® water supports a holistic concept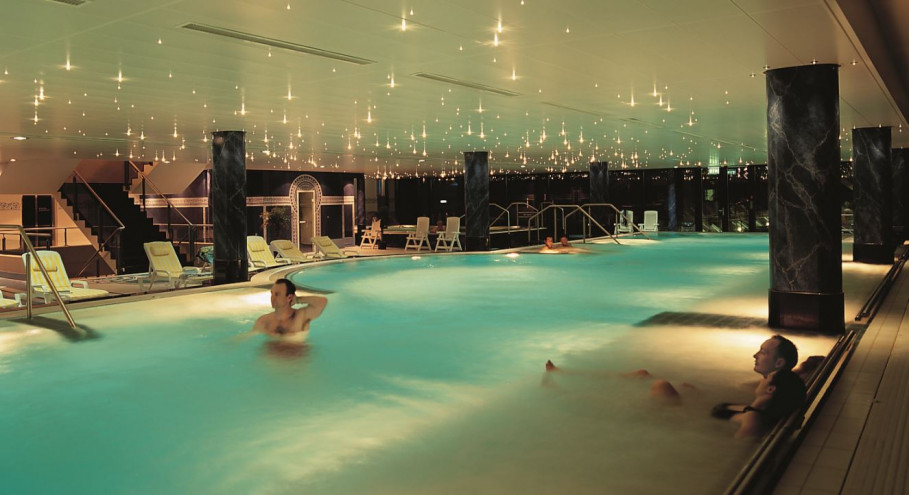 @ Fitnesspark National Luzern
Top-notch water quality and an outstanding bathing experience: when Marcel Brun, the technical director of Migros Fitnesspark National Luzern in Switzerland, switched on the GRANDER® water revitalization system he had installed in his fitness park, he simultaneously turned off the ozone machine. Swimmers revel in the fact that they no longer go home with bloodshot eyes.
The canton's laboratory was informed about the new installation after a three-week trial run. The samples then taken confirmed that the water quality left nothing to be desired.
Technical director Marcel Brun explains:
'Despite increasing visitor numbers, the water's values have even improved. The swimmers and bathers were astonished and asked whether we had stopped using chlorine. They no longer had red eyes and also their skin felt a lot better.'
Asked about the technical details, he says:
'There are very little deposits in the swimming pools, balancing tanks, and overflow gutters. We have been able to reduce cleaning efforts. The investment had paid off after three and a half years. We also saw improvements in our heating system. Two months before we installed the GRANDER® system, the heating water was a murky slush. Last year, we had an external company analyze the heating system. They found that the water was clear and ideal with regard to all parameters.'
In 2010, two GRANDER® Drinking Fountains were installed in the spa and sauna facilities.
The guests really appreciate this service. All the GRANDER® water they want, always refreshing and remarkably soft on the palate.'
Back