Florian Berndl Pool - pure bathing fun!
All the pools are filled with GRANDER® water and offer ultimate bathing enjoyment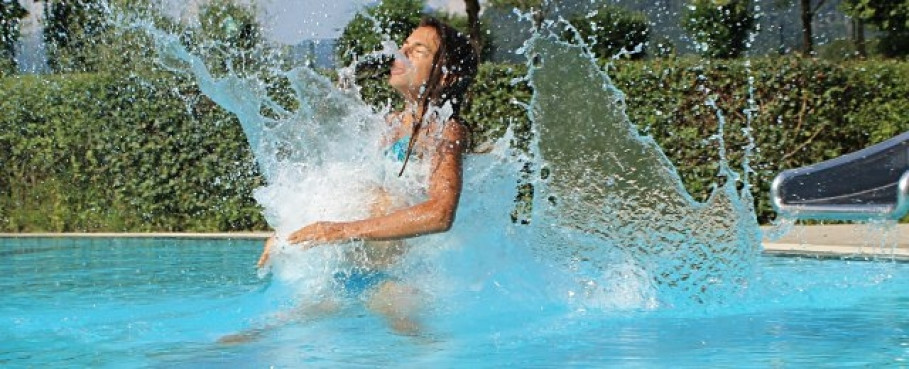 The two parishes, Korneuburg and Bisamberg, Austria, collaborate in running the Florian Berndl Pool. It is named after an early pioneer of alternative medicine (1856 - 1934) who recommended the then-revolutionary nude bathing. Today this renovated pool is entirely revitalised by GRANDER® and offers the best possible water quality to its satisfied visitors.
Since the installation of the GRANDER® water revitalisation in 2005, managing director, Franz Trippold, quickly shows his enthusiasm when asked about GRANDER®:
"The heating pipe nest close to the heat exchanger for the pool radiator was congested with clumps of limescale before the GRANDER® water revitalisation device was installed. The temperature inside the pipe nest is approx. 70 degrees C and the limescale now does not settle as much and can be easily removed. This saves us many repairs and new acquisitions. The stone in the water fountain does not collect algae anymore and it is still as smooth as it was when the stonemason delivered it."
The bathing guests were quick to notice the superior water quality and have started taking water home with them. All the pools are filled with Grander water and offer the ultimate bathing enjoyment.
Back