Natural Outdoor Swimming Lake Kirchdorf - clear gem and successful concept
The GRANDER® water revitalisation is a significant factor in the high water quality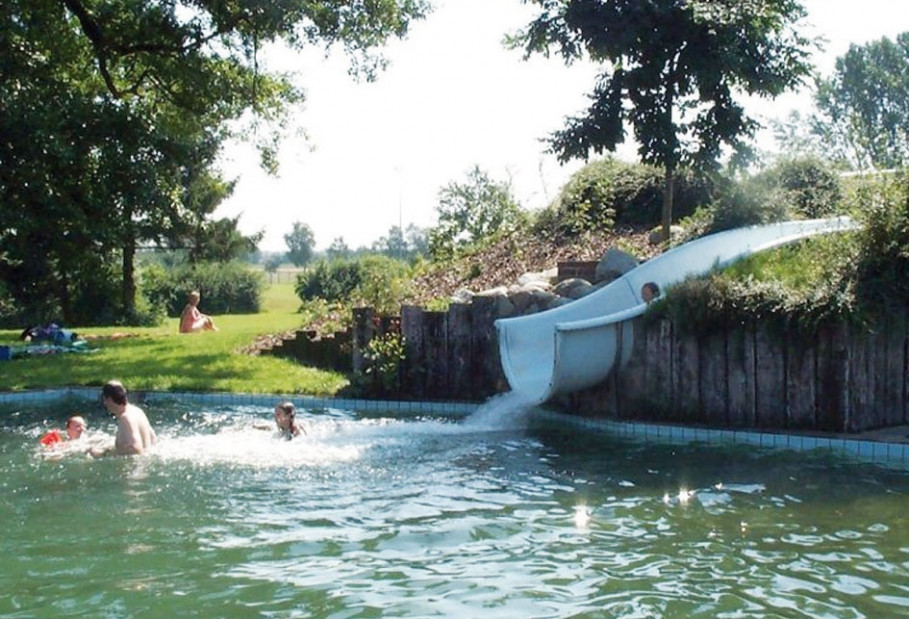 The natural outdoor swimming lake in Kirchdorf, located in Lower Saxony, Germany, was adapted "above the quality of the bathing water" to a natural outdoor swimming lake according to the standards of the EG guidelines (EG 76/160/EWG). The water is neither treated with chlorine nor are any other chemicals added for disinfecting purposes.
The roots of bathing culture date back to the 19th century, and over the decades the swimming lake has developed into a monumental facility. It is currently Germany's largest natural swimming lake, and is a reference facility of the esteemed "Working Committee for Bathing Lakes and Swimming Pools" (ABS) and is operated on the own initiative of the Gymnastic and Sport Association of Kirchdorf.
All the pre-cleaning stages of the water are based on natural, biological basis. The natural outdoor swimming lake in Kirchdorf has truly earned its reputation as a gem, and it deserves to be considered an example of a successful redevelopment concept of a natural outdoor swimming lakes outside the borders of Germany.
The chairman of the sports association, Erwim Kreyenhop, is convinced the GRANDER® water revitalisation plays a major role in the high water quality:
"The water has become clearer and cleaner. In comparison to other natural outdoor swimming lakes, our bathing water has never gone bad despite very hot temperatures."
Back