Adventure Swimming Pool Deutschkreutz - diving, swimming, splashing around
GRANDER® has "revitalised" the adventure swimming pool in more ways than one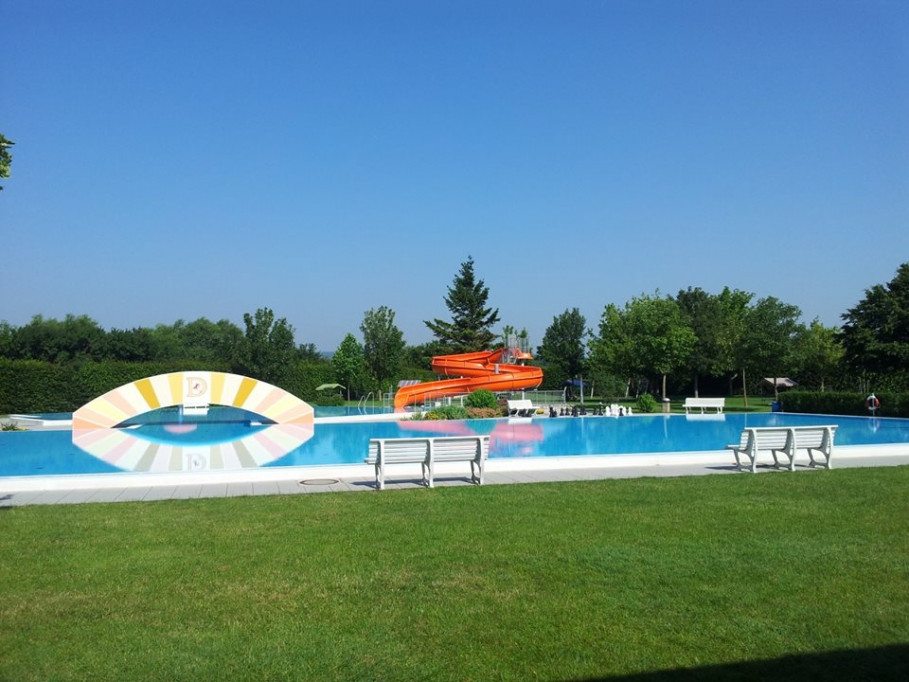 In the Burgenland district of Deutschkreutz, Austria, it was the mayor, Manfred Koelly himself who had the GRANDER® water revitalisation installed in 2005. This action was followed by kindergartens and elementary schools with the appeal to drink enough water. Through its close proximity to Hungary, many Hungarian visitors came to the swimming pool.
From May to September the adventure swimming pool in Deutschkreutz opens its door for children and their parents. The outdoor pool Deutschkreutz is an adventure swimming pool for families with children. A minigold course excites children from ages 5 and up; younger children enjoy watching the action. The beach volleyball courts keep families with older children active, whereas the smaller children are live among the onlookers.
Families really enjoy their water sports in the solar-heated adventure pool in Deutschkreutz. Whether it's diving, swimming or splashing around, both children and parents have lots of fun in the water. Parents teach their children to swim, swim a few lengths themselves, relax in the sun or perhaps they seek out a shady spot to lie down.
Both guests and operators agree:
GRANDER® has definitely "revitalized" the pool in more ways than one.
Back