Schladming Adventure Pool & Fitness Studio
Swimming, fitness and sauna relaxation - all with GRANDER® water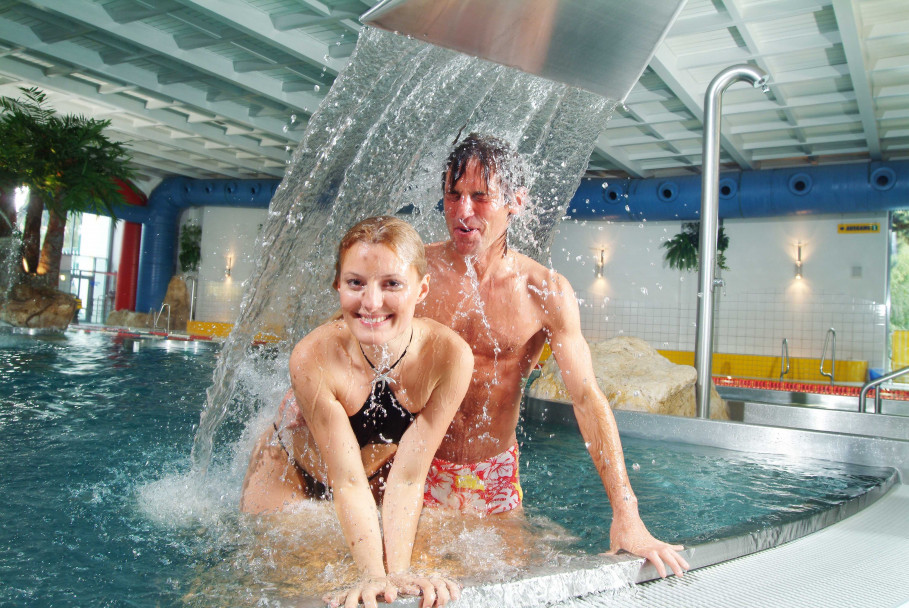 "Many bathing guests fill their drinking bottles from the two GRANDER® fountains, because they enjoy drinking the water so much. Technically, the maintenance has been significantly reducts since the installation of GRANDER® water revitalisation," Hans Stocker, the responsible life guard and custodian at Schladming Adventure Pool in Austria, explains.
The GRANDER® water revitalisation was installed in 1999 and nobody wants to be without it now. Bathing guests frequently praise the pleasant water, not only in the outdoor pool but also in the indoor swimming pool as well. Many guests inquire and want to know more about the water; they claim it is finer and they feel better in it.
Consequently Schladming Adventure Pool is convinced:
GRANDER® works!
Back