GRANDER® revitalizes wine at the Koenigswingert winery
With GRANDER® a stronger fruit aroma is achieved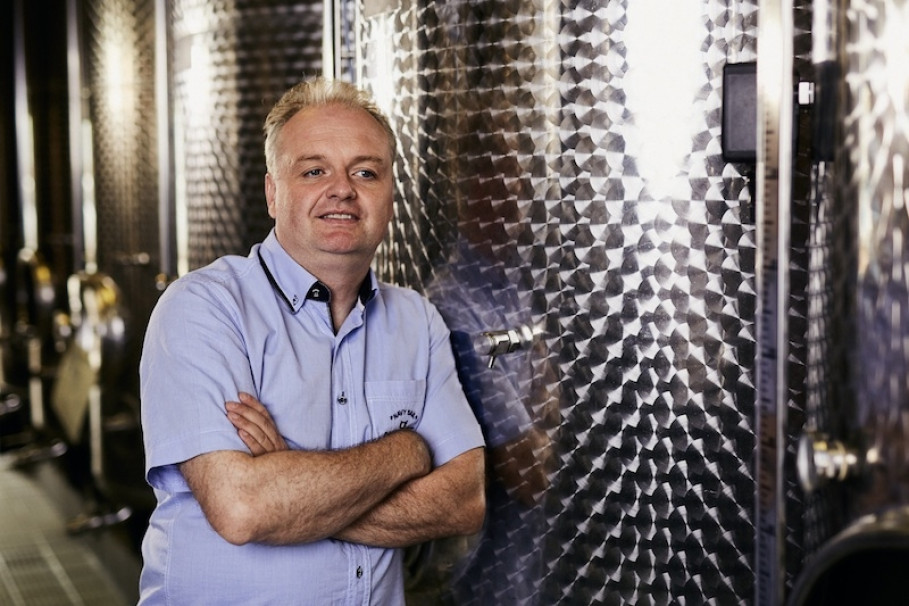 Gregor Zimmermann from the Koenigswingert Wine Estate has been using GRANDER® water revitalization successfully for many years now. Water and wine - a good combination...
Wine consists of 80-85% water. In order to optimize the highest proportion of wine, GRANDER® water revitalization has already been used in wine growing for over 10 years at Königswingert wine estate in Guldental / Naheim.
The Königswingert winery is a traditional wine-growing estate covering 12.5 ha and is now managed by Manuela and Gregor Zimmermann in the 6th generation. The vineyards in the Guldenbachtal are protected by the southern foothills and offer the ideal conditions for winegrowing. On these southern slopes, 75% white grapes and 25% red grapes are cultivated. All wines are their very own products and convince through their fine fruit aromas, strength and delicate taste buds.
The winemaker would not want to be without the GRANDER® water revitalzation any more.
"The GRANDER® water revitalization units are located in the center of the wine tank during the maturation process and are left in place for 2 weeks to 6 months, which makes the wines smoother in taste and finer in aroma. They also have more powerful fruit aromas and are more harmonious and balanced from the fruit acid. "
Back