GRANDER® at the Allguth Gas Station in Landsberg am Lech
Allguth - more than just a gas station!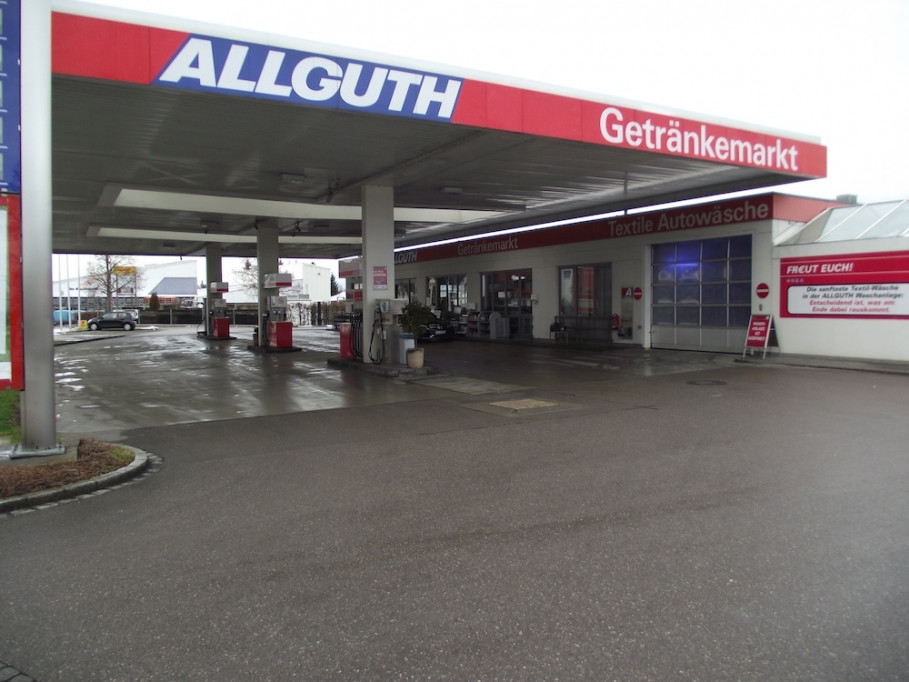 Actually, the gas station Allguth is a car wash with beverages and bistro all in one.
At the gas station Allguth, you can fill up - also with natural and liquid gas - or have your car washed while stocking up on beverages at reasonable prices. And, of course, you can buy your lottery tickets, packs or cartons of cigarettes or purchase concert tickets at the Munich Ticket Terminal on site.
If all this is too much, you can take a break to relax in the Bistro Lounge offering tasty snacks, delicious sweet treats and a cup of coffee, naturally brewed with GRANDER® water and served with a glass of GRANDER® water as well.
The customers of Allguth enjoy GRANDER® water everywhere at this gas station - in the car wash, in the washrooms as well as in the bistro.
Additional Info
GRANDER®-Ansprechpartner:

(invalid contact id)
Back