Water research is becoming increasingly interdisciplinary
"What we know is a drop; what we do not know is an ocean." Isaac Newton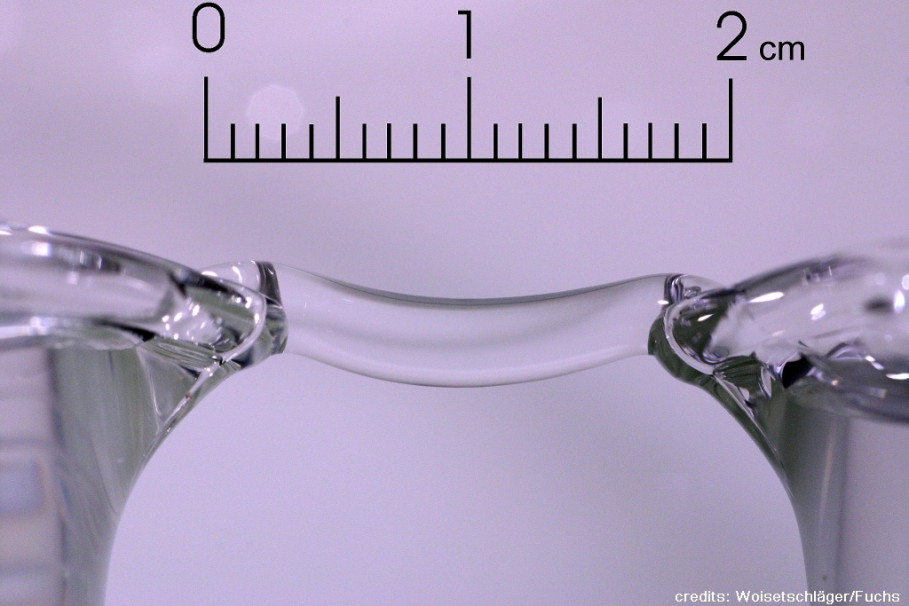 The floating water bridge - Dr. Elmar Fuchs
From a scientific point of view, one is confronted time and time again with puzzles within water research. The phenomenon of water has not yet been completely researched - unique properties and special characteristics of water have been discovered again and again, which present unexpected uses and prove to be invaluable for mankind.
Within water research there are two major directions:
the one examines water itself, its nature, its anomalies, its unique phenomena;
the other direction is involved with the applications of water, its functions within an organism and its reactions to external influences.
Water research is becoming more and more interdisciplinary: biologists, medical doctors, biochemists and physicists exchange experiences and learn from one another - not only theory, but also practical uses as well. Many experts have come to the conclusion that only in this way can we gain better knowledge about the complex element of water.