GRANDER® Press event in Hong Kong
On 30 May, the "GRANDER® Drinking Water Service Program Press Release 2019" took place in Hong Kong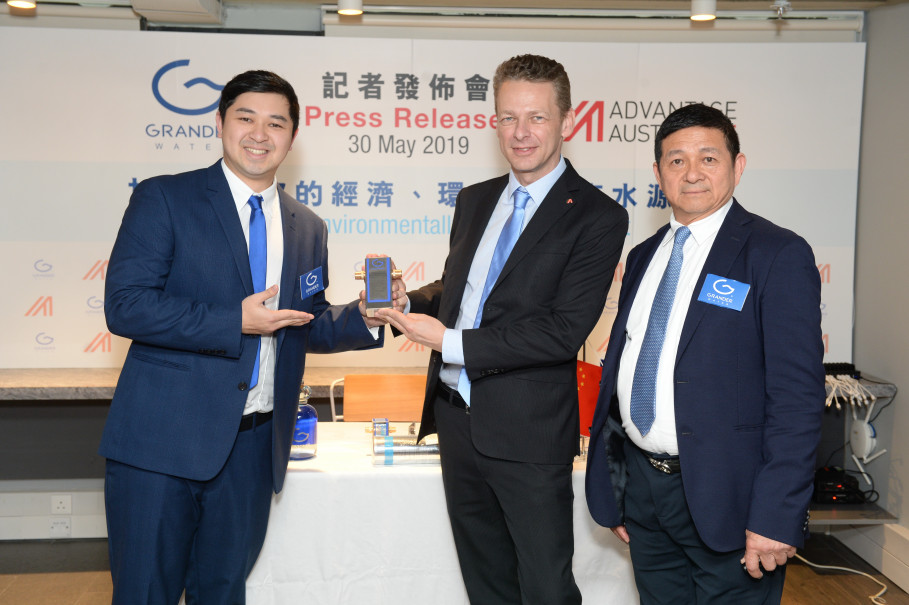 GRANDER® partners in Hong Kong joined efforts with the Austrian Economic Chamber to organize an impressive press event.
The event introduced GRANDER® as an economical, efficient, and environmentally friendly solution for water use. Water is of particular importance in Hong Kong as it is one of the cities with the highest water consumption in the world.
At the press event, the city's challenges with regard to water and the solutions GRANDER® could offer were discussed. On top of that, participants also learned about the history of GRANDER® and the experiences various GRANDER® users have made.
The event was kicked off with a welcome address by Franz Rößler, Austrian Trade Commissioner for Hong Kong and Macao.
Dr. Tat Chee Tam, chairman of Full Comfort Technology Ltd, delivered a presentation on the topic of 'Bringing GRANDER® to Hong Kong,' providing an account of the history of GRANDER® and also touching upon Hong Kong's current difficulties in water supply and plastic waste management. Kevin Tam then presented 'Water Solutions for Hong Kong.'
Following the presentations, Dr. John Chen, a US health practitioner, Eva Lai, Winnie Lau, and Lousie Lee talked about their user experiences with GRANDER®. All speakers have been relying on GRANDER® equipment in their water supply systems for quite a while now. Lousie Lee has been an avid user of GRANDER® for already more than ten years.
The press event was, as everyone agreed, a great success, boosting people´s awareness of the great value of clean drinking water.
Back