International Seminar for Partners and Consultants
Ready for the future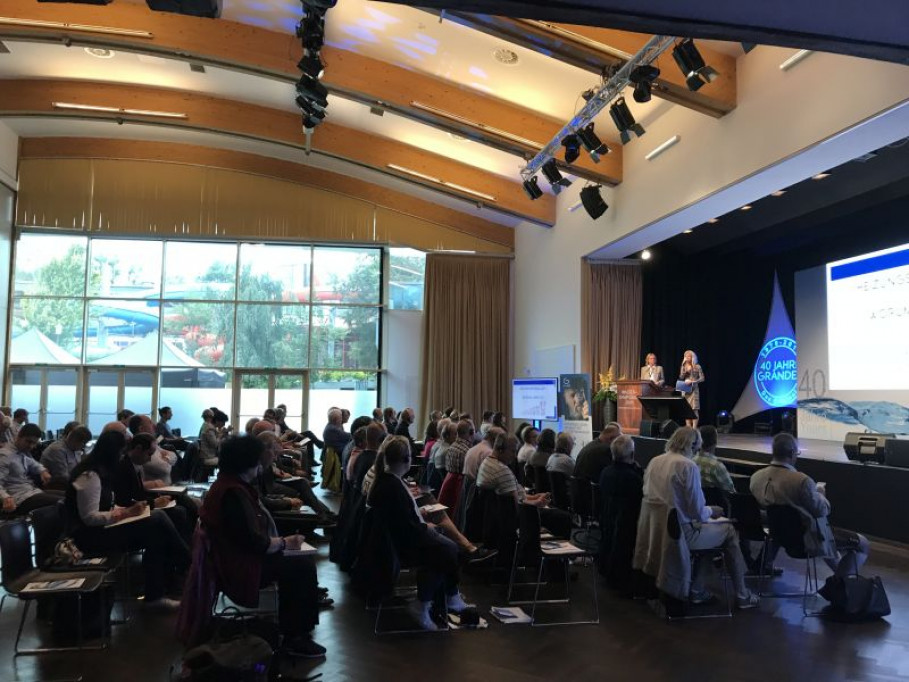 The seminar for partners and consultants was all about the 40th anniversary of GRANDER®. It was attended by participants from all over the world.
In the past years, GRANDER® has been rebuilding its (international) structures to grow stronger from within. Thanks to this re-focusing process, GRANDER® is now perfectly positioned to even better communicate the principles of water revitalization to the outside world, be in close touch with the markets, and continue to grow. The effects of these changes are already clearly palpable in many markets.
The consultants and international sales partners who have travelled to the seminar from 18 different countries and everyone who unfortunately could not make it to this event are the ambassadors of the GRANDER® brand in the respective markets. The seminar, held immediately before the water symposium, provided insights into the state of the art and new findings regarding water to help the GRANDER® brand ambassadors to continue spreading the word about water revitalization in their markets and offer the opportunity to revitalize water to as many people as possible.
Johann Grander expressed sincerest thanks to the brand ambassadors who had traveled long distances to participate in the seminar, the water symposium, and the anniversary festivities.
The water symposium and the newest findings from the realms of science and research were at the heart of the seminar. The seminar's program also included a training on heating circuits, the presentation of the new GRANDER® magazine, and a screening of new videos portraying customers from Germany, Denmark, England, and Italy.
Participants also had ample opportunity to exchange experiences at a social event in the evening.
Back