New Video: Luxurious Öschberghof Resort in Donaueschingen (Germany)
Revitalized with GRANDER® water revitalization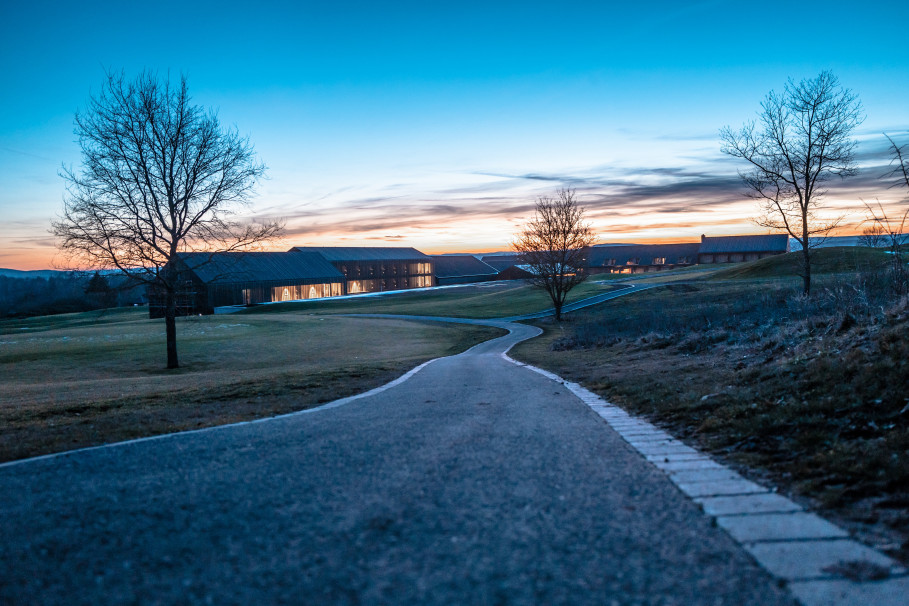 Located in a scenic spot close to the Black Forest, Lake Constance, and Switzerland, the five-star Öschberghof luxury resort is the perfect place to lean back and recharge one's batteries with its 45-hole golf course, 5,000 sqm spa, wide range of exquisite culinary offers, and water revitalized with GRANDER®.
Öschberghof resort, which was recently renovated, opened its doors already in 1976. Its 'Feel Good Packages' leave nothing to be desired: hotel guests can spend an active day playing golf on one of the three golf courses with overall 45 holes on a total area of 180 hectare, working out in the 550 sqm fitness center, or swimming in the large indoor and outdoor pools. They can relax in the 5,000 sqm spa, which offers four differently themed areas. And last but not least, the fine-dining restaurant ÖSCH NOIR, the Esszimmer restaurant, the Hexenweiher trattoria and pizzeria, and the alpine-lodge-style Öventhütte cater to every hungry visitor's taste. What is more, the resort's own conference center featuring five event halls, a meeting room, and a 400 sqm banquet hall is the perfect location for a wide range of conventions and events.
Committed to offering top-quality services in all spheres, the management decided to install GRANDER® Inline Units at the resort in 2004. Since then, water has been revitalized in the entire spa area, all rooms, and also in the kitchen. In 2006, two GRANDER® Drinking Fountains were set up in the spa. The offer to tap revitalized water is very well received by guests.
Elke Vonnahme, assistant manager at the resort's spa, has nothing but praise regarding experiences with GRANDER® at Öschberghof resort. She points to the great perk of being able to reduce the use of chlorine. And the little chlorine that is used does not produce an unpleasant odor. Guests share that they require less shampoo and shower gel and that their skin feels very pleasant after taking a swim or a shower. And Ralph Krohn, assistant kitchen manager at Öschberghof resort, marvels about the outstanding water quality and is happy to report that thanks to GRANDER®, salad stays fresh for longer!
Find out more about Öschberghof resort in the video:
Additional Info
GRANDER®-Ansprechpartner:

(invalid contact id)
Back