In Memory of Johann Grander
Discoverer of water revitalization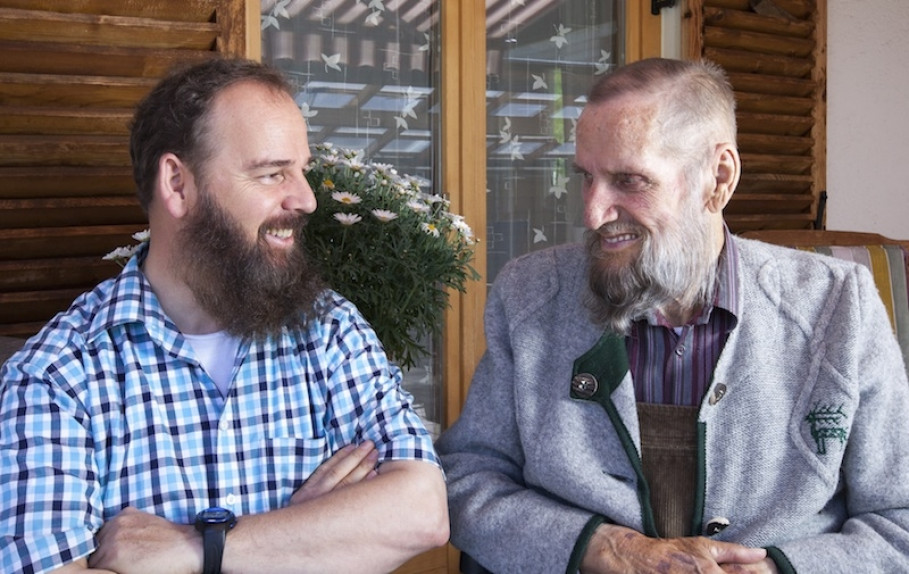 @ Roland Mühlanger
In memory of Johann Grander, who would have celebrated his birthday on April 24th ...
Johann Grander, the discoverer of the water revitalization, spent a large part of his life working with water. He symbolized respect for creation, modesty and unconventional thinking. And he embodied harmony, optimism and strength. So much so that he gave 49 years of his secure existence to devote himself exclusively to his experiments. A bold project, which he always mastered well having the full support of his 10-member family.
Garage became his place of thinking and laboratory
Johann Grander's "laboratory" was a simple garage, right outside the front door of the family house. His experiments with magnets, soon led to the first success and he developed the magnetic roller, which was awarded the Gold Medal of the Inventor Association.
Grander's teacher was nature
Johann Grander was not a theoretician; he relied entirely on nature and intuition. His teacher was nature. In the course of his experiments with water, his most important tool was the microscope, with which he discovered that micro-organisms change their behavior once they come into contact with revitalized water. And once again he proved that water can store information and transmit this. The information transfer from water to water represents a physical uniqueness and was used by Johann Grander for the first time.
Natural, first-class water quality
Thus, the basis of the Grander water revitalization was born. The natural scientist experimented further and developed the water revitalizer with his son, Johann - a device that is connected to the domestic water supply and good for your own tap water.
The Grander water revitalization gives water, that has been contaminated by various daily influences, back the ability to rebuild its lost properties again and makes the water to what it once was originally: fresh, powerful, natural and invigorating.
Healthy living begins with revitalized water
Johann Grander was far ahead of his time with his thinking. He has recognized groundbreaking relationships that were only understood after many years and appreciated by science as well as the public. Today the name of Grander is inextricably linked with the element of water. The water revitalization by Johann Grander is now known around the globe.
The water awareness, Johann Grander coined by his discovery and insights, is followed today by millions of people: Healthy living begins with revitalized water.
FILM TIP:
Other possible TOPICS of interest:
Back